Off The Court with Darius Quisenberry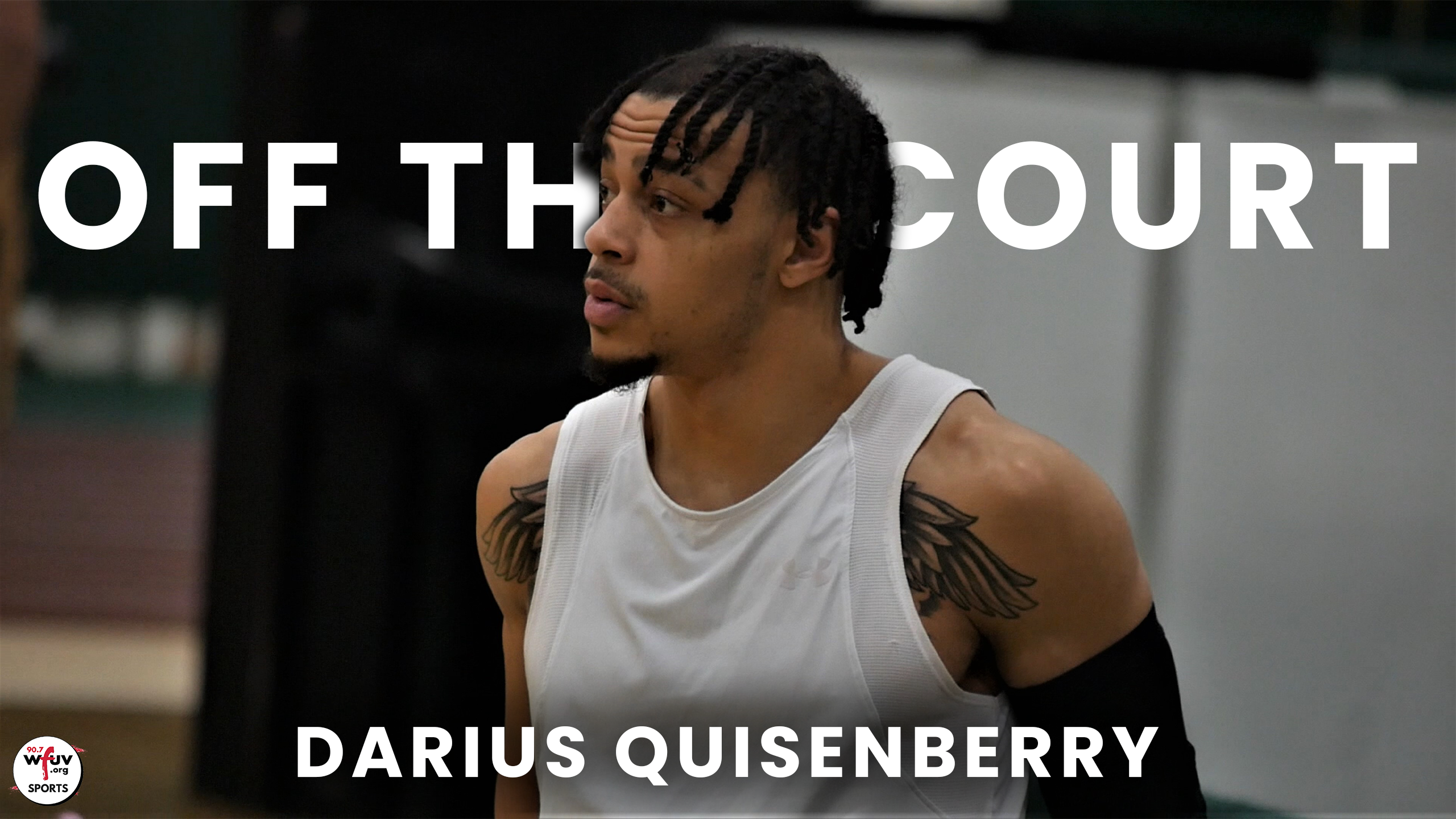 The first year in the Fordham Men's Basketball rebuild under head coach Kyle Neptune, in no small part due to the play of reigning Atlantic 10 Player of the Week Darius Quisenberry. Nick DeLuca sat down with the graduate guard to discuss the start of his life in basketball, from his earliest inspirations to playing to his learning experiences at Youngstown State. They then shift into what attracted Quisenberry to Fordham and the factors that have enabled him to have such a quick start in year one in the Bronx.
Wrapping things up, as a Sports Broadcasting major at Youngstown, Quisenberry shows off some of his play-by-play skills in looking back at the team's highlights from the year, expressing a desire to work in sports media when his playing career has concluded.
Check out this special feature for One on One, "Off The Court" with Darius Quisenberry, hosted by Nick DeLuca.
Subscribe to WFUV Sports' "One on One" Podcast: Spotify | Amazon Music | Apple Podcasts | Stitcher | TuneIn