The Comeback of Matt Carpenter: From Forgotten All-Star to New York Yankee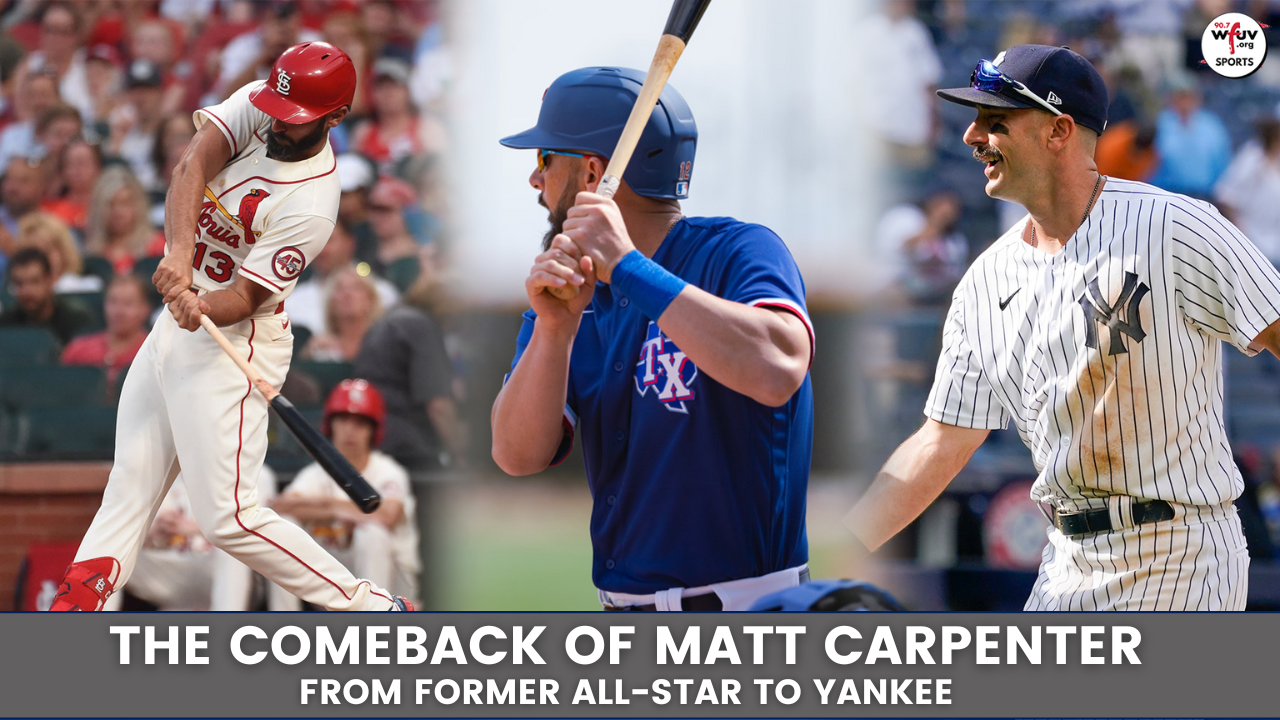 Ryan Gregware and Michael Calamari take a look at the career resurgence of Matt Carpenter as a New York Yankee.
They go into detail the changes Carpenter made in the off-season to re-invent his swing after struggling in the last 3 years of his time in St. Louis. Mike and Ryan then dive into the historic impact he's had on the Yankees helping them sustain the best record in baseball.
For postgame reports, special features, and all things New York Yankees, follow Mike and Ryan's coverage all season long for WFUV Sports!