Clarence Clemons with Dennis Elsas: 2004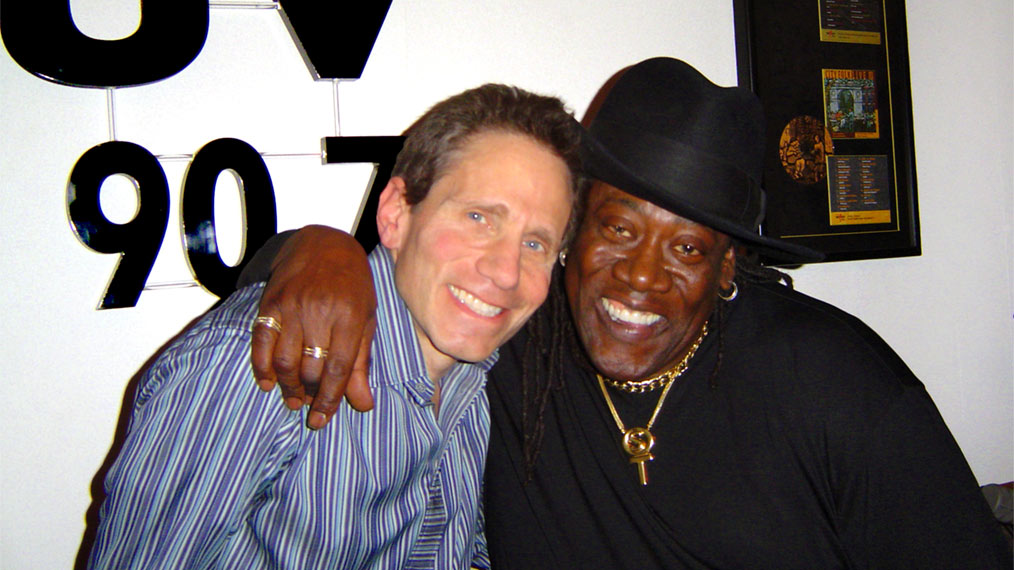 The first time I met Clarence Clemons was backstage at New York's Bottom Line in August 1975, during his historic series of performances with Bruce Springsteen's E Street Band. In 1985, I did a TV profile about him for "PM Magazine," spotlighting his solo career.
When we sat down again in February 2004 at WFUV he was working on some solo projects, but still very much a pivotal member of Bruce's band and firmly established as one of the defining saxophone players of rock 'n' roll. He came to our studios with his band Temple of Soul, and in addition to a great conversation, he and the group performed live.
[Recorded: 02/12/04. "The Big Man" Clarence Clemons passed away on June 18, 2011.]