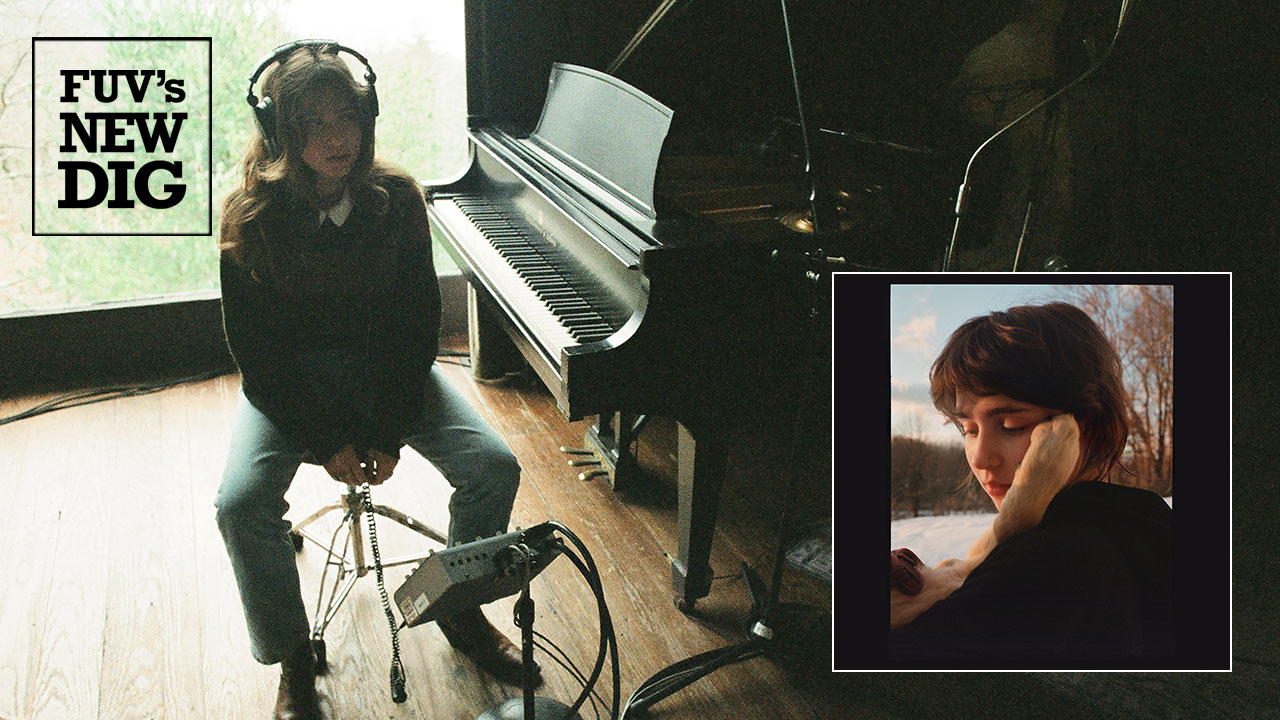 Clairo
Sling
Republic/Interscope/Fader Records
Why This Album Matters:
Sling is the second album from Clairo, the Atlanta-born songwriter Claire Cottrill. A battle with anxiety and depression, which intensified when she was touring behind her 2019 debut album, Immunity, led to a life change at the start of the pandemic. Cottrill returned home to Atlanta to live with her parents and sister and being back with family led to thoughts of becoming a parent herself ... or at least a pet parent. This past December, Clairo adopted her dog, Joanie. Cottrill felt grounded by the dog and found a focus that had been missing in her life. From there, Clairo began writing Sling's songs and it's these life experiences and healing lessons that guide each track. (That's Joanie in Clairo's arms on the album's front cover photo.)
In Her Own Words:
"Joanie, my dog, opened up my world in ways I didn't think were capable," tweeted Cottrill. "By caring for her, it forced me to face my own thoughts about parenthood and what it would mean to me. Stories as lessons, regrets as remorse, thinking about something/someone before yourself. It's a glimpse into a world where I found that domesticity is what I was missing." 
"The idea of becoming domestic actually made me feel like a person again, and I think that that was the one thing I had always been lacking," Cottrill told Rolling Stone. "She (Joanie) gave me a purpose." 
Highlights:
"Amoeba," "Blouse," "Joanie," "Partridge," "Zinnias" 
Why You Will Dig Sling:
Sling was recorded in the peaceful, idyllic setting of Allaire Studios, on the Glen Tonche estate atop Mount Tonche, in upstate New York (a studio where David Bowie and Norah Jones have also recorded). The isolated environment seeps into the songs on this sweet, soulful album. Richly, but sparingly produced by Clairo and co-producer Jack Antonoff (Bleachers, Fun, Steel Train) Sling gently floats via tracks like "Bambi" and the devastating acoustic beauty "Blouse," with Cottrill's lovely, lighter-than-air vocals are buoyed by Antonoff's sweet bass and tasteful touches of guitar and electric piano. "Wade" is buoyed on a pillow of flutes and mellotron. In several places, lazy melodies perk up into rich pop, as on "Amoeba" and "Zinnias."  But it's the restrained use of strings that give Sling its personality, best heard on the album's gorgeous finale, "Management," which is has elements of psychedelic Beatles, homey Crosby Stills and Nash, and early Elton John. There's also Clairo's jazzy instrumental ode to her dog, "Joanie," with a complex arrangement that wouldn't sound out of place on Carole King's Tapestry.
Recommended If You Like:
Phoebe Bridgers, Elliott Smith, Lana Del Rey, Rex Orange Country, Billie Eilish, beabadoobee, Lorde
FYI:
- Cottrill, who plays keyboards and guitar, was born in Atlanta, but grew up in Massachusetts, not far from Boston. In 2017, a music video for her song, "Pretty Girl," went viral, leading to her first record deal and the release of her debut EP, Diary 001.
- Antonoff plays bass, guitar, and mellotron, wrote string arrangements, and served as  recording engineer.
- In 2020, Clairo and Claud co-founded a band, Shelly, with two other friends, releasing two songs at the end of last year.
- Clairo and Phoebe Bridgers sing backing vocals on Lorde's new single, "Solar Power," the title track of her third album, coming in August. Lorde returned the favor, singing on Cottrill's "Blouse."