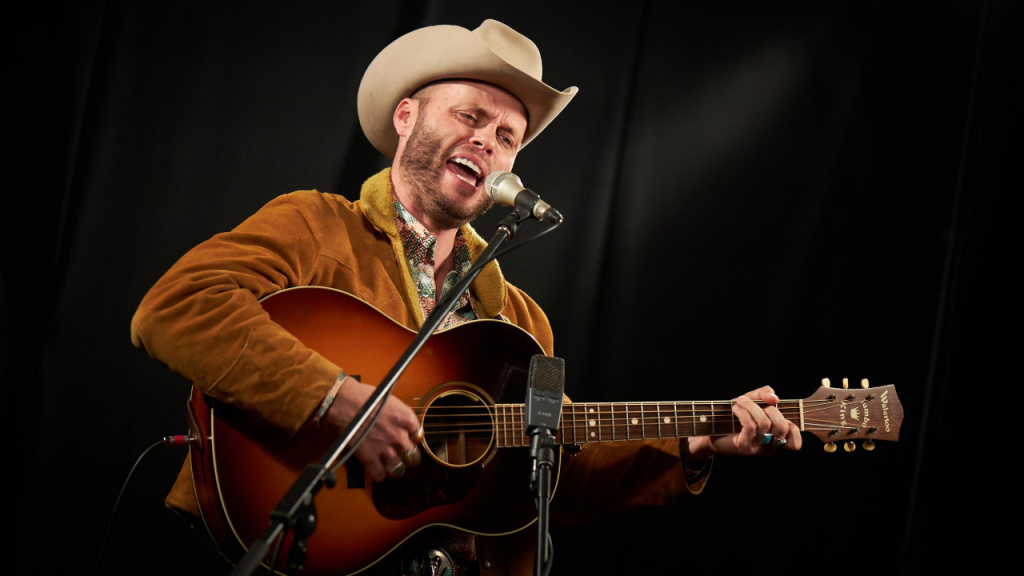 Charley Crockett has lived. He's rambled across the United States and beyond. He's busked as livelihood and lifestyle. He's gotten into jams and seen hard times. He's paid his dues in New York, where he lived for about five years. He's slept in Central Park and on subway cars. All that experience, all that life informs The Man from Waco, released last September.
It's a laconic, elegant song cycle that tells the story of a fictional character who has some things in common with the artist but who has a life of his own. Charley and I touched upon a little bit of all of that in our conversation for this FUV Live session. He also revealed that Willie Nelson's 1975 album, Red Headed Stranger, and Dead Man, the 1995 Jim Jarmusch film, helped spur the new album.
Bob Dylan also provided some inspiration. Crockett created a new song for The Man from Waco by penning lyrics to a song sketch from Dylan's soundtrack to Sam Peckinpah's 1973 movie, Pat Garrett and Billy the Kid.
Get to know Charley Crockett better in this session and enjoy the videos of these songs from The Man from Waco.
[Recorded: 11/17/22. Engineered by Jim O'Hara and Alanna Murphy. Produced by José Ozoria]