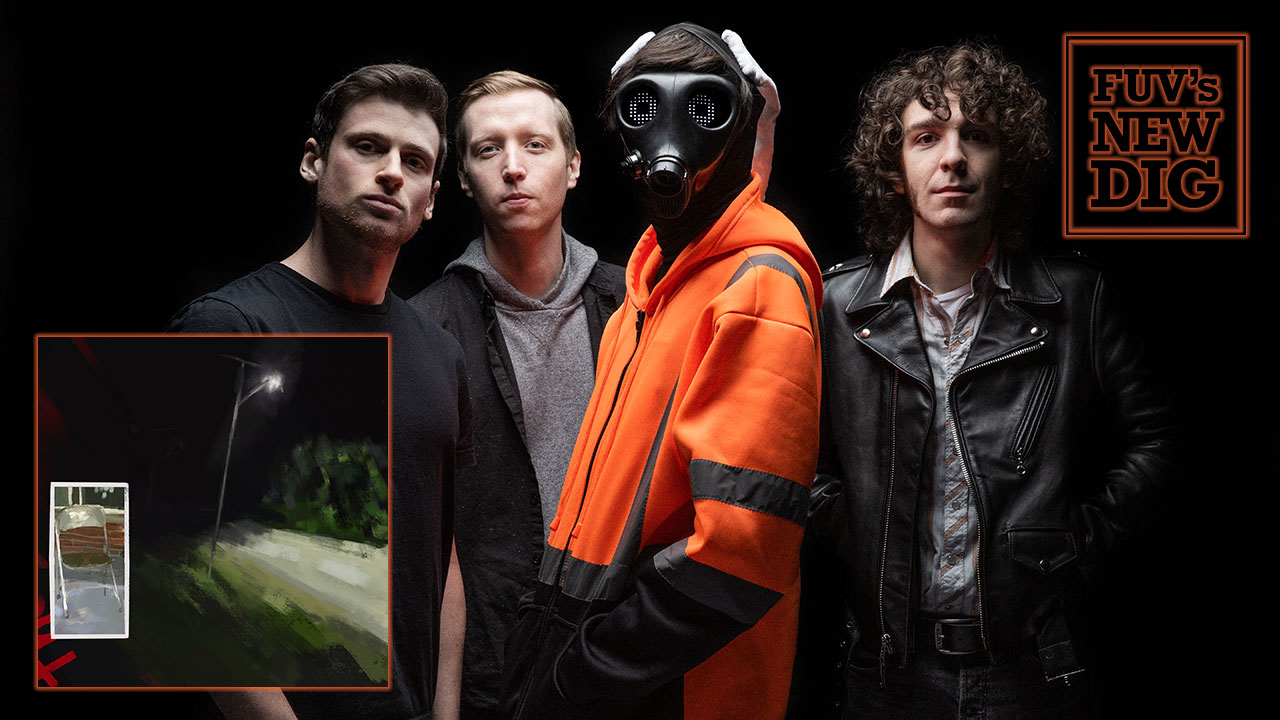 Car Seat Headrest
Making A Door Less Open 
Matador Records
Car Seat Headrest started out as Will Toledo's prolific one-man band, churning out lo-fi, DIY digital albums at a frantic pace. But eventually the man became a band as Toledo recruited others to join him in a more traditional guitar, bass, and drums lineup.
Rather than continuing to self-release, Car Seat Headrest hooked up with Matador Records, and his albums came out in a more conventional manner. That's where descriptors like "traditional" and "conventional" get tossed out the window when it comes to Toledo and his colleagues.
Toledo is prolific, zigzagging in multiple directions. His first four albums were issued within four months. In 2015, he signed his record deal and released Teens Of Style and the following year, Teens Of Denial. Operating as a full band, Car Seat Headrest released a rerecorded version of the "solo" 2011 album, Twin Fantasy, retitled Twin Fantasy (Face To Face)  in early 2018 along with a rerelease of the original, now called Twin Fantasy (Mirror To Mirror).
Car Seat Headrest has duplicate visions again with the release of Making A Door Less Open, the first studio album featuring completely new material since Teens Of Denial. The album was recorded twice, once in a rock-based guitar, bass and drums format and again in a MIDI environment, using strictly synthesizers.
Written and recorded over a period of about five years, Making A Door Less Open was a chance for singer, guitarist and keyboardist Toledo and his bandmates—drummer Andrew Katz, guitarist Ethan Ives and bassist Seth Dalby—to change their approach again, in a way that reflected Toledo's shifting listening habits. As he told Rolling Stone, his focus had turned away from whole albums and toward individual songs from a variety of sources (like Brian Wilson). Energized by the range of material, he wanted to capture different moods and do so while maintaining a unifying vitality.
As the album developed, the two versions Toledo did were gradually combined. In addition, Toledo introduces an alternate persona on this new album, a character named Trait, part of Katz and Toledo's comedy side project called 1 Trait Danger, which also includes Ives and Dalby. In photographs, Toledo-as-Trait appears in an orange jumpsuit, wearing a gas mask and with glowing LEDs for eyes.
The introduction of Trait in Car Seat Headrest's Making A Door Less Open shows Katz's growing influence too, given his fondness for electronic dance music, and Toledo's own impatience with aspects of Car Seat Headrest. It's important to note that Making A Door Less Open, co-produced by Katz and Toledo, varies from format to format. The album contents, song running order, and mixes differ between CD, vinyl, and digital formats, meaning each configuration offers a different listening experience.
No matter how listeners experience this album, it plays like a potpourri of individual ideas, each one painstakingly crafted. "Weightlifters," which is included on all versions of the album, sums up the diversified approach. Launching with an EDM groove, it rocks out with guitars and synths twisting together over an infectious beat. "Hollywood" is an agitated rant, taking on the lifestyles of the rich and famous. Its murmuring, stream-of-consciousness lyrics can ultimately be boiled down to a phrase, yelped by Katz: "Hollywood makes me wanna puke."
"Famous" is a synthy free-for-all, thick with a mélange of altered and treated voices drifting in and out, melting into a driving chorus. "There Must Be More Than Blood," the album's nearly eight-minute epic, finds the band wrapped in a hypnotic, electronic pulse or alternately, depending on the version, a thrum of acoustic guitar. "Life Worth Missing" veers surprisingly towards anthem territory, with an epic, Killers-worthy hook.
Stylistic diversity was the goal with Making A Door Less Open and that experimentation is evident via songs like the brief, minute-and-a-half acoustic "What's With You Lately" and the trippy ramblings of "Can't Cool Me Down."
Car Seat Headrest has always been an evolution of ideas: Toledo and his bandmates have never wanted to be trapped in a comfort zone. Making A Door Less Open is unpredictable, ambitious, and unapologetic—and that's a good thing.