Calexico and Iron & Wine: BRIC Celebrate Brooklyn! 2019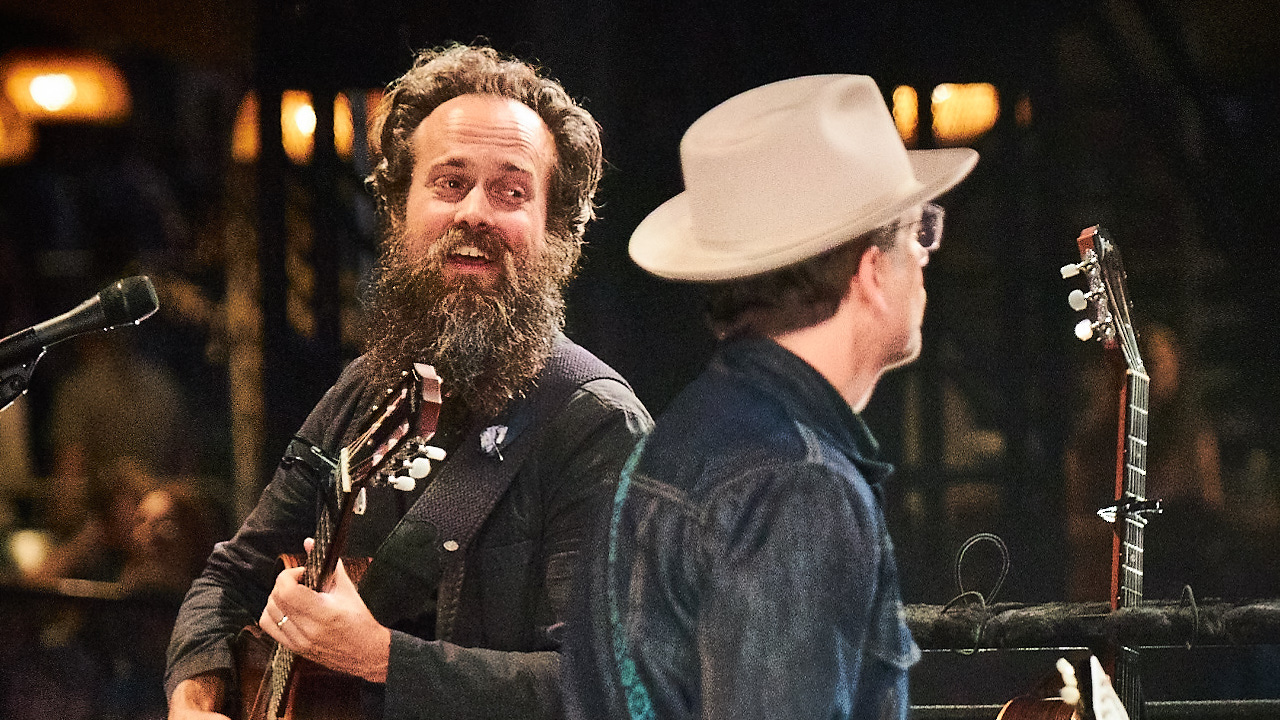 Please note: This performance has not been edited for language and contains profanity.
On the longest day of the year, what a treat it was to see Calexico and Iron & Wine together again onstage at the BRIC Celebrate Brooklyn! Festival for FUV's live broadcast on June 21 on WFUV. Midday host Alisa Ali co-hosted the broadcast with me on this near-perfect New York night.
It's been 15 years since Calexico and Iron & Wine released their initial project, the In the Reins EP, and the long-awaited followup brought these close friends back together for their collaborative debut album, Years to Burn. The musically adventurous and lyrically rich tunes came to life with Iron & Wine's Sam Beam and Calexico's Joey Burns sharing lead vocals in front of a six-piece band with Calexico's John Convertino on drums.
Magic ensued — as it often does with Beam on stage. He was in fine voice, bringing much emotion to the classics on the set list and the new songs too. Midway through the set, Beam and Burns trade vocals on their respective songs. The grand new medley, "The Bitter Suite," was another highlight and sure to become a fan favorite.
In the Reins was represented too with stellar live versions of "A History of Lovers" and "Prison on Route 41." Although In The Reins is officially a long EP or mini-album, it had a big impact on the path of both these bands. For Iron & Wine it was the bridge between the spare, acoustic sounds of Our Endless Numbered Days and the progressive, full band sounds of The Shepherd's Dog.
And was the start of a collaboration and friendship that continues to bear gifts for all.
Catch up to Calexico and Iron & Wine's set above and check out the photos from that night, taken by FUV's Gus Philippas.
Setlist:
Father Mountain
He Lays in the Reins
Follow the Water
Midnight Sun
History of Lovers
Dead Man's Will
Boy With a Coin
Flores y Tamales
Sunken Waltz
Bitter Truth
Falling From the Sky
Naked As We Came
The Bitter Suite
Prison on Route 41
Years to Burn
Bring on the Dancing Horses
What Heaven's Left
Encore:
In Your Own Time
[Recorded: 6/21/19]