Burt Bacharach, 1928-2023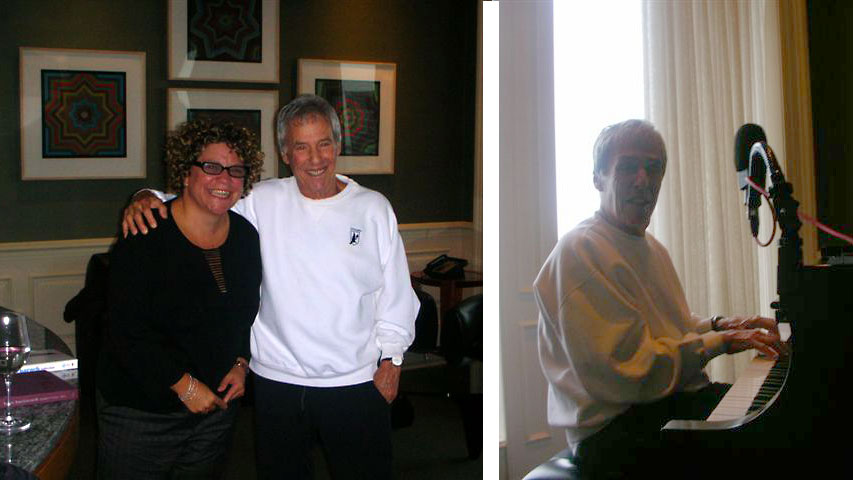 Legendary composer and songwriter Burt Bacharach passed away on February 8, 2023 at the age of 94.
As written by Rita after their 2005 session, one that she treasured:
His songs are a integral part of the fabric of our lives. Those are no small words, I realize, but think about it: "Walk on By," "Raindrops Keep Falling on My Head," "The Look of Love," "What's New Pussycat," "Alfie," "I Say a Little Prayer," "I'll Never Fall in Love Again," "Do You Know the Way to San José?" — and the list goes on. It's all Burt Bacharach, with lyricist Hal David.
The heyday of the '60s and '70s is not where the story ends, though. Bacharach continued working hard, creating and reinventing. The '80s brought more hits too, with "Arthur's Theme," "That's What Friends Are For" and more. And don't forget the dynamic collaboration in 1998 with Elvis Costello, Painted From Memory. Earlier this year he worked with Elvis again on his latest album. This is a vital artist, always seeking to new creative spaces. He turns 91 this weekend.
In 2005, Bacharach entered yet a whole other chapter when he teamed up with Dr. Dre for the topical album, At This Time, a complete departure for him. That year I was invited to the Sony Music offices to sit around the grand piano and talk to him. Our conversation focused on his desire to take chances and break with expectations, and he punctuated his thoughts with piano illustrations along the way, and a few live songs — including a classic I'll never forget.