Breaking Down Kyrie Irving's Return to the Brooklyn Nets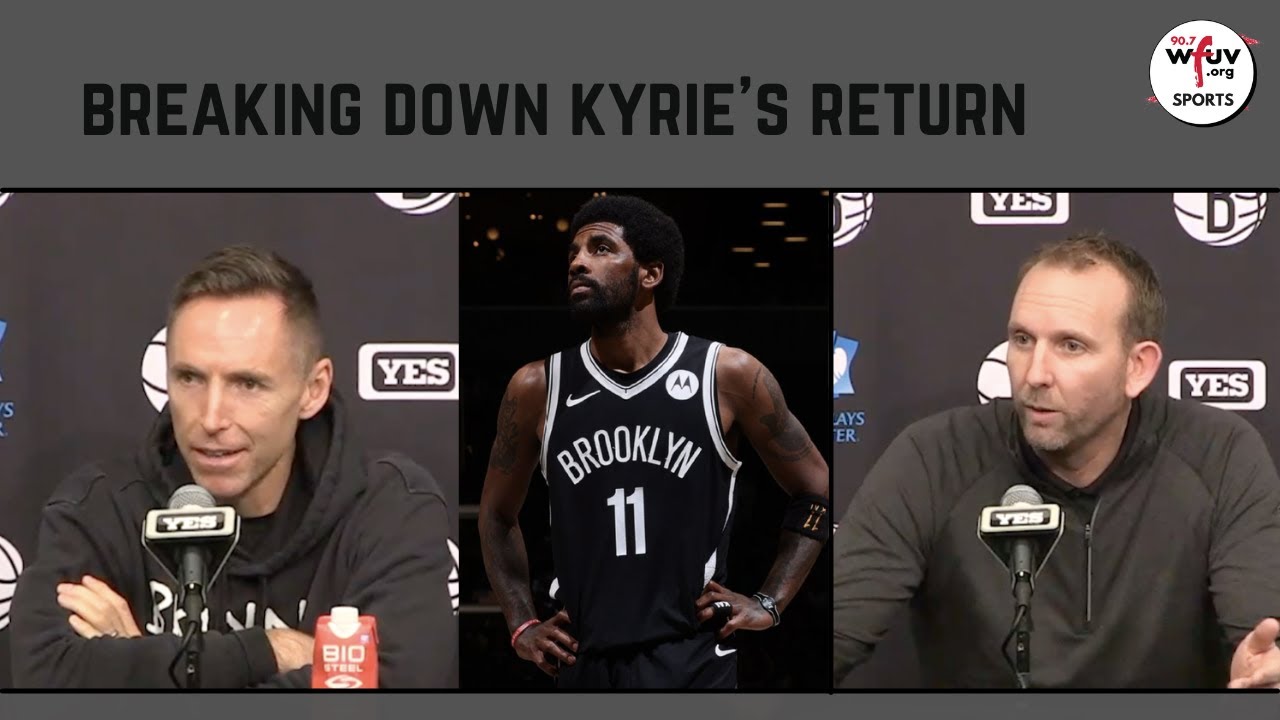 As the Nets, like many other NBA teams, battle the recent surge in COVID-19 cases, they have decided to turn to Kyrie Irving and initiate his return to the team as a part-time player. Our Nets reporter Jack Roche discusses the thought process that went into bringing him back and the potential impact he may have on the team moving forward, including quotes from head coach Steve Nash and general manager Sean Marks before Saturday's game against the Magic.
Listen to this report at the player above or watch it on the WFUV Sports YouTube page.
Produced by Jack Roche