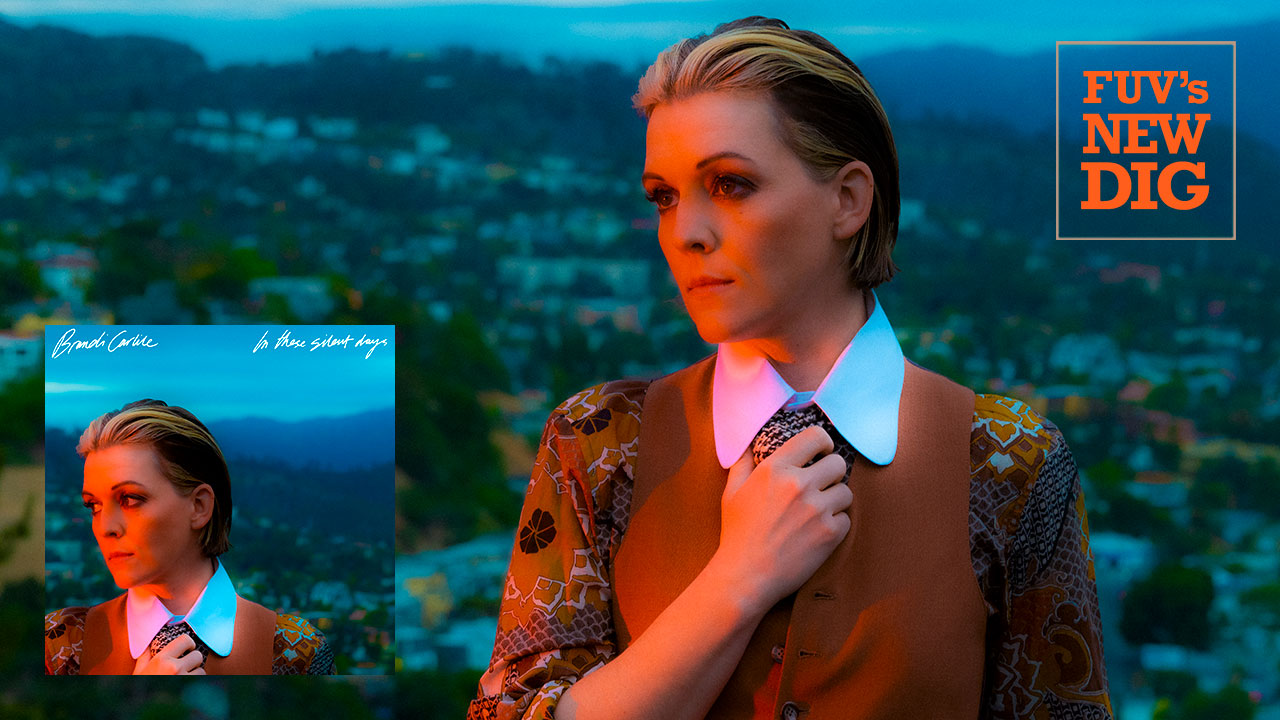 Brandi Carlile
In These Silent Days
Low Country Sound/Elektra
Why This Album Matters:
In These Silent Days reflects the early days of the lockdown when Carlile — and everyone else —found herself off the road and at home with her family. Settled into that slow, quiet lifestyle, Carlile reflected on herself, her life, and her immediate and extended family. For Carlile, those families include her wife, Catherine Shepherd Carlile, and their two daughters, as well as twin brothers Phil and Tim Hanseroth, Carlile's longtime bandmates and close friends. (All live on a shared 90-acre plot of land near the Cascade Mountains in Washington.) Carlile and the Hanseroths' close proximity, coupled with the solitude of lockdown, allowed the trio the space to write and record the album.
In Her Own Words:
"All the years went by, and the big things happened with "The Joke," Carlile told Stereogum, "but I always knew in the back of my mind that I had to stop that process in the middle. So when I wrote 'Right On Time,' I knew I was starting where 'The Joke' left me off, and I wanted to start the album that way because that's what felt true to me."
"When the pandemic hit, it was like all of our nightmares just kind of ushered in," she continued. "Nobody had a backup plan. We're artists. We don't have any money saved. We don't do that. It was scary because it makes you question whether or not you should've had a backup plan. Or what if the thing that makes me me goes away? Am I still me? Those were the questions that were in my mind. It's like I'm not going to get a round of applause for emptying the dishwasher. But I looked around, and then I saw that what made me me wasn't ever that."
Highlights:
"Broken Horses," "Letter To The Past," "Right On Time," "This Time Tomorrow," "You and Me On The Rock"
Why You Will Dig In These Silent Days:
Carlile has described the new album, her seventh studio release, as a continuation of ideas and feelings unearthed from her last album, 2018's Grammy-winning By the Way, I Forgive You, and her own 2021 bestselling autobiography, Broken Horses: A Memoir. From the opening piano chords of the "Right On Time," which starts as a gentle ballad but builds into a grand anthem, it's evident that Carlile remains at her creative peak; her stunning, commanding voice makes "Right On Time" an instant classic. Friends Jess Wolfe and Holly Laessig of Lucius join Carlile on the sweet, acoustic "You and Me On The Rock." Occasionally, Carlile's early influences, notably Joni Mitchell (as on the guitar intro to "You and Me on the Rock") and Elton John, come through in her songs, such as "Letter To The Past."
In These Silent Days strikes a fine balance between the tender sentiments of "Stay Gentle" and thoughtful ballads ("This Time Tomorrow"). Complex arrangements drive "Mama Werewolf" and "Sinners, Saints and Fools," the latter recalling John's Gus Dudgeon-produced songs of the 1970s. As Carlile herself described it, some songs also reflect on the conflict between her religious upbringing in Ravensdale, Washington, and her queerness, a topic she wrote about in her memoir.
Recommended If You Like:
Glen Hansard, Mavis Staples, John Prine, Shawn Colvin, Kacey Musgraves, Sturgill Simpson, Joni Mitchell, and Elton John.
FYI:
- In These Silent Days was produced by Dave Cobb and Shooter Jennings, the same team that produced By the Way, I Forgive You.
- Actress Courteney Cox directed the video for "Right On Time"
- Carlile's latest album also follows her 2019 self-titled debut with The Highwomen, the supergroup she co-founded with Amanda Shires, Natalie Hemby and Maren Morris.
- Carlile's musical collaborators, the Hanseroth twins, were involved in every aspect of the album, co-writing all ten songs. Cobb assisted in the writing of "Right On Time."
- Carlile and her bandmates will perform Mitchell's Blue in its entirety at New York's Carnegie Hall on November 6, 2021.