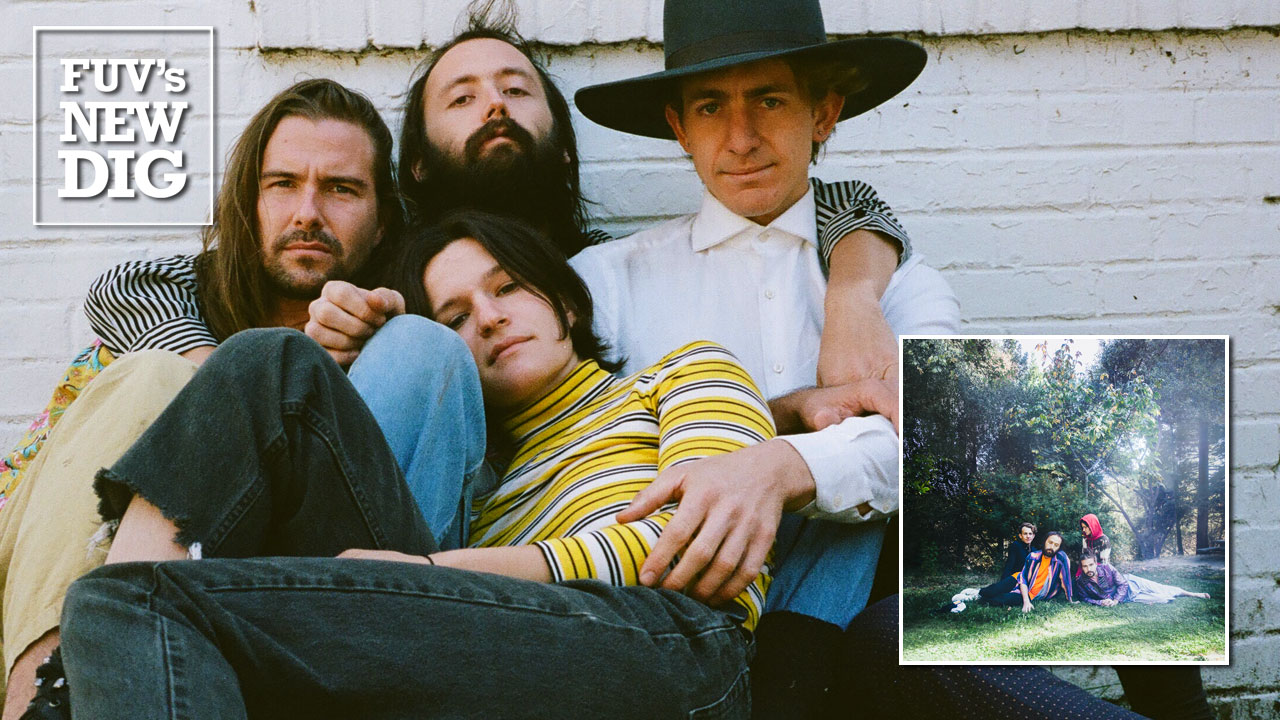 Big Thief
U.F.O.F.
4AD
Over the span of three albums released since 2016, New York's Big Thief has perfected a dreamy sound that is steeped in abstracts. The band, guided by lead vocalist, guitarist and songwriter Adrianne Lenker, has captured the fancy of cerebral music lovers who are eager to embark on intimate mind excursions. Every captain needs a competent crew, and Lenker certainly has that with her bandmates: guitarist and backing vocalist Buck Meek, bassist Max Oleartchik, and drummer James Krivchenia.
Big Thief's third album, U.F.O.F., follows their acclaimed 2016 debut album, Masterpiece, 2017's Capacity, and Lenker's solo debut too, last year's abysskiss. Meek also released his self-titled debut in 2018. The intriguingly titled U.F.O.F., which stands for Unidentified Flying Object Friend, captures the band's essence, yet also hurls it back into the dark and unknown too, delving into the subconscious. Track by track, Big Thief creates a surreal world on U.F.O.F. that's open to interpretation.
The quartet headed to Washington state to record U.F.O.F. with producer Andrew Sarlo, who also worked on Masterpiece and Capacity. A couple of the songs that Big Thief that recorded there, "Terminal Paradise" and "From," originated on Lenker's abysskiss; at the heart of Big Thief are Lenker's evocative songs, soundscapes that are steeped in all that is mysterious and undiscovered.
The smart lyricism of the album's title track is punctuated by strange vocal effects that give the song an otherworldly vibe. "From" floats on Lenker's fragile singing and mantra-like chants and "Contact" is gently haunting, offering lighter-than-air vocals slashed with harrowing screams and a distorted guitar that cuts through the fog.
A rich mélange of acoustic guitars runs through "Cattails," led by Lenker's quivering, vulnerable vocal. Her unique singing style gets a workout on "Betsy," as she sings at her lowest possible register, straining to stay as deep as possible. "Orange" has a celestial, country feel with Lenker sounding like she is on a front porch in an alien world. "Jenni" revels in dissonance and "Magic Dealer," which closes the album, is a stark bit of musical minimalism.
Lyrically, Lenker enjoys her metaphors. On "Strange," she sings about "billions of worms" that "were boiled to make the bed." On "Century," she paints an image that's both cryptic and vivid: "Dogs eyes in the headlights of the driveway/Cool autumn rain/Bugs died on your windshield on the freeway/Wonder if you'll be the same/Centuries flower."
Big Thief's U.F.O.F. is a paean to the natural world as it relates intimately to humanity. On this compelling cycle of songs, Lenker, Meek, Oleartchik and Krivchenia have conjured a heady trek —one that's not merely brainy, but visceral and emotional too.
Listen to a new FUV Live session with Big Thief on Monday, June 3, at 8 p.m. on 90.7 and streaming online.