Between the Pipes: The New York Rangers' Terrific Tandem in Net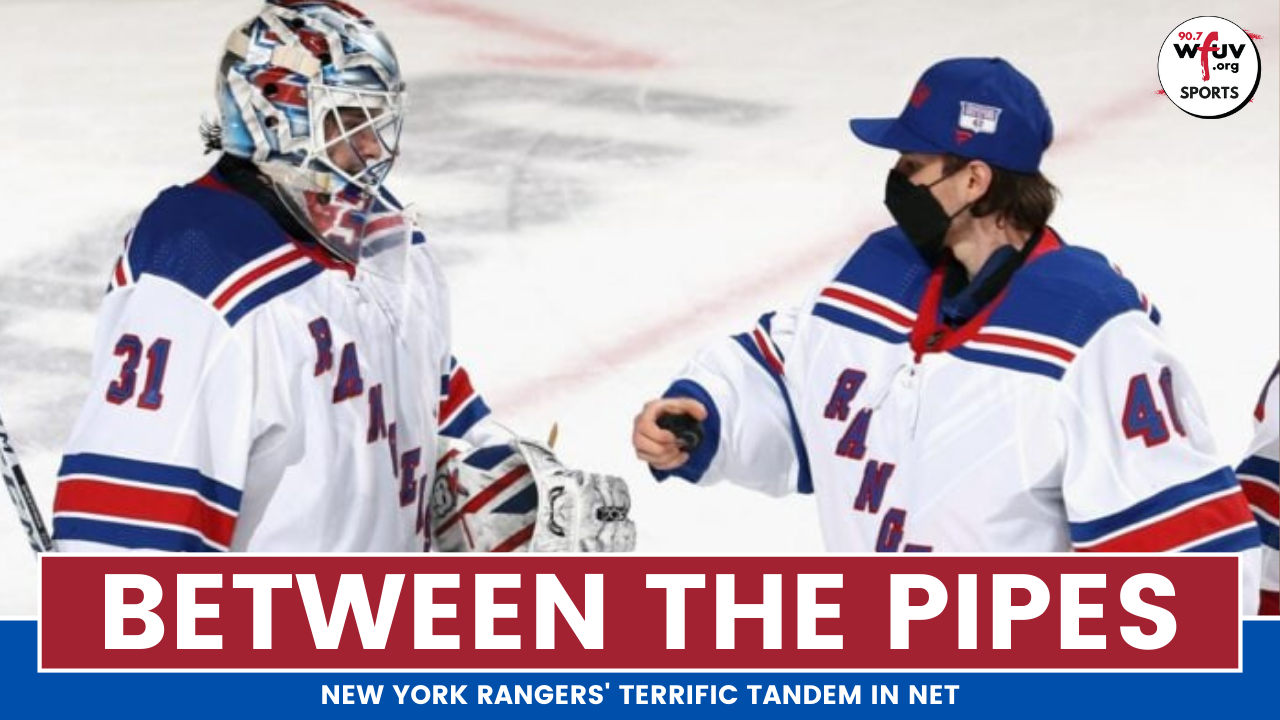 As the NHL's best show out in Vegas, it's a fitting time to take a look at the two stars shining for the Rangers in net: Igor Shesterkin and Alexander Georgiev.
Originally written off as an unsatisfactory backup option, Georgiev has turned things around ever since Shesterkin's brief absence. Just a step up on the power play and Georgiev can become even more of a goalkeeping threat.
There is no one more feared in goal though than Igor Shesterkin. Owning the NHL's best save percentage and handling the puck even better than the King himself, Gerard Gallant, Chris Kreider and company cannot overstate how reliable Shesterkin has been this year, and the Rangers would not be where they are without him.
Together, the two goalkeepers pack the NHL's strongest statistical punch out of some of the toughest situations. And if league history is any indication, may fuel the Rangers to a deep playoff run.
With Between The Pipes: The New York Rangers' Terrific Tandem in Net, this is Colin Loughran.