Bethel Woods and Beach Walks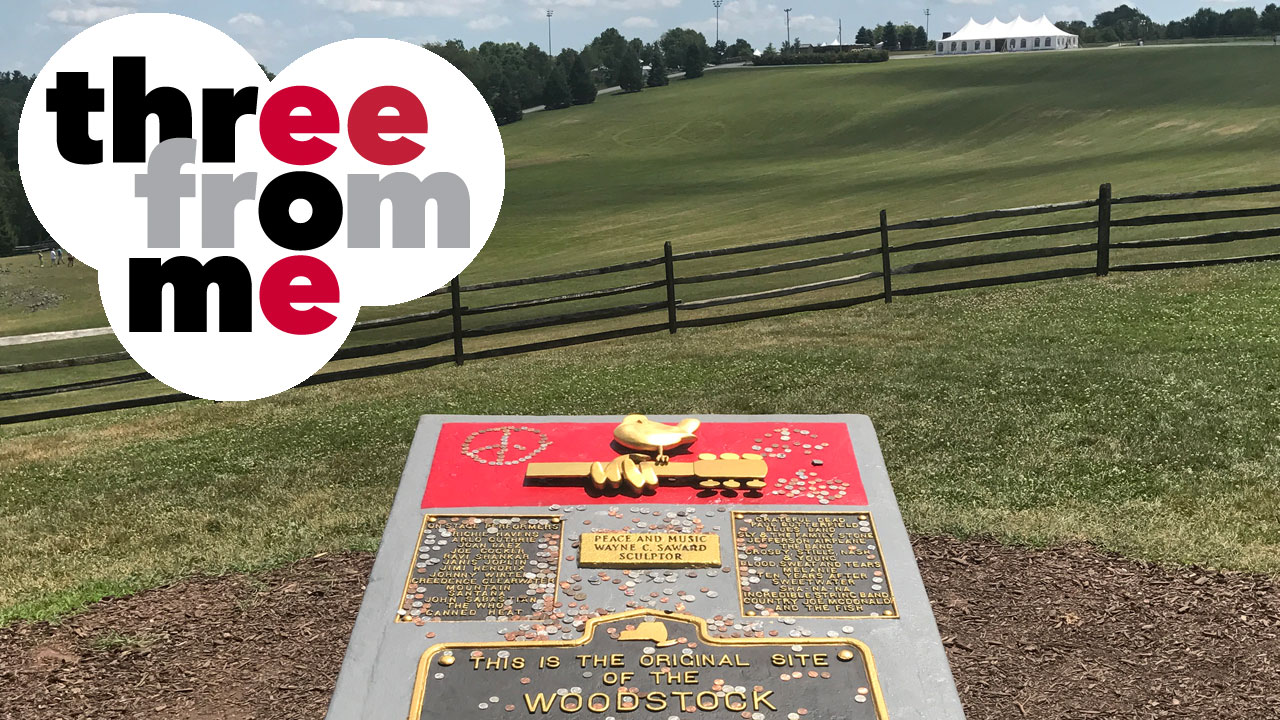 In this weekly WFUV feature, our staffers pick a trio of their current personal faves that we think you might want to check out too. Afternoon host Dennis Elsas is on the road for his three choices — with a little time travel too.
Bethel Woods
If you're thinking about celebrating the 50th anniversary of the Woodstock Music and Arts Festival by heading to where it all happened, I have an important message for you. Don't go to Woodstock, New York. I've got nothing personal against that lovely town, and it certainly has the right cred in rock and folk history, but the actual site of those three days of peace, love, and music is 50 miles away from there, in the town of Bethel. I won't explain the how and why it happened, but you can learn all about it at the terrific Museum of Bethel Woods that tells the story through some amazing and innovative exhibits. And if you're looking for some great music, you'll find it right next door in their beautiful outdoor concert venue offering a wide mix of bands and artists.
Most importantly, it's part of the same complex where you can actually stand on the hill at Max Yasgur's farm, overlooking the natural grass amphitheater where Janis, Jimi, Santana, CSNY, the Who, Richie Havens and more performed. It's all there, pristine and untouched, and waiting for you to visit. (Although hold off on your trip, until after the official Woodstock anniversary the weekend of August 15-18, unless you already have tickets and the required travel passes for the various concerts and festivities; the museum is closed to the general public and most events are sold out.)
Fire Island wandering
I like the beach. My favorites are long and wide with soft sand, but depending on the location (like Fire Island), I can adjust. It used to be all about lying on the beach, but nowadays that works best only if there's a good umbrella nearby. I love walking on the beach. It's the perfect exercise to clear my mind, work through a problem, and create something new — or a combination of all three. The sound of the waves is the secret ingredient. Even if I'm not directly on the beach, but just close enough to hear them, I'm at peace.
Time and Again
What if you could go back in time? Not with a machine, but by putting yourself in the actual place you'd like to be, dressed in the clothing of that period and completely surrounded with artifacts of that era. That's the premise of a wonderful novel, Time and Again by Jack Finney. What made this story so special for me is the time, place, and detail with which it is presented. The protagonist begins his journey in the Dakota in 1970 New York City and goes back (in the same apartment) to 1882. It's a mystery and a love story, blending fiction with fact, set in the actual locations of that period's NYC history, complete with drawings and illustrations of the 1880s. Since it was first published, I've seen other authors and a TV show or two use a similar mode of time transport with historical basis, but this story has always been one of my favorites.