Ben Lyons talks the NBA, sports and entertainment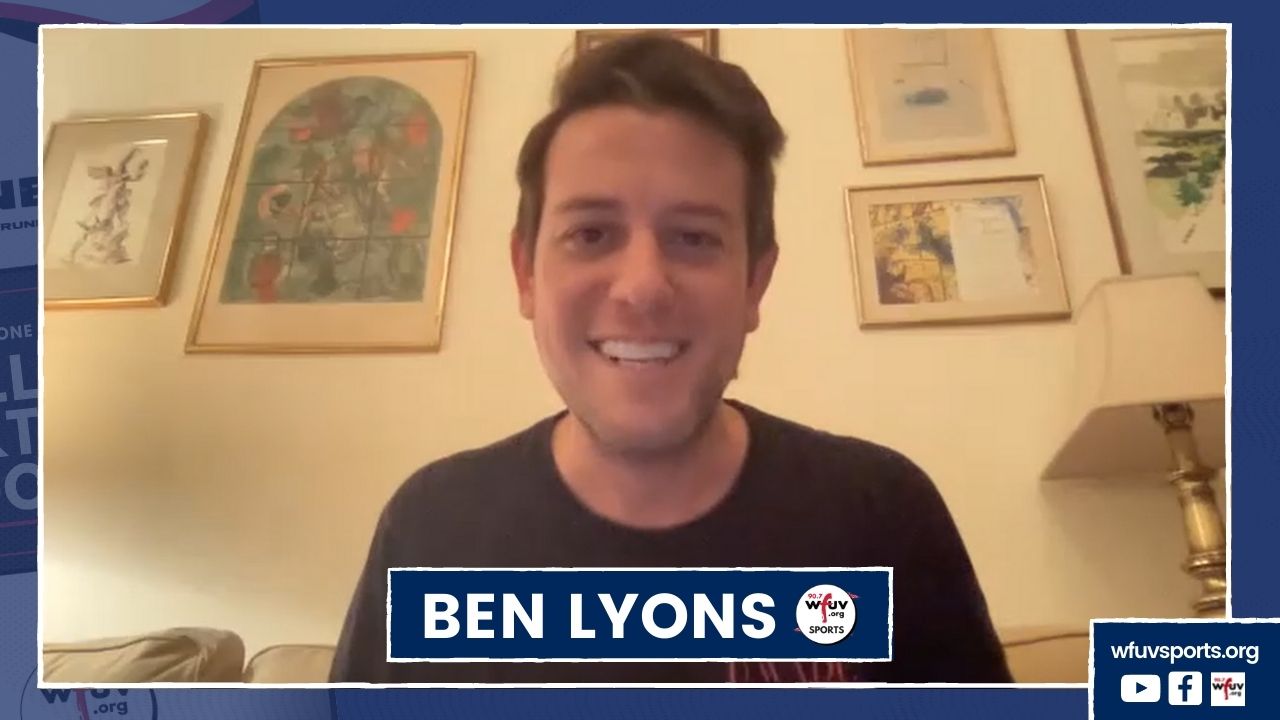 Sports producer, host and reporter, who most recently served as the fill-in host of the Rich Eisen show, Ben Lyons joins the show. He brings his New York fandom to the table to talk Obi Toppin and the Summer League, Carmelo Anthony to the Lakers and much more around the NBA. He also dishes on the rest of New York sports between two baseball teams heading in different directions and the start of the NFL preseason, along with how his entertainment from his entertainment background into the sports world.
Watch the full interview on YouTube.
Subscribe to WFUV Sports' "One on One" Podcast: Spotify | Amazon Music | Apple Podcasts | Stitcher | TuneIn