Aoife O'Donovan: Rockwood Music Hall 2016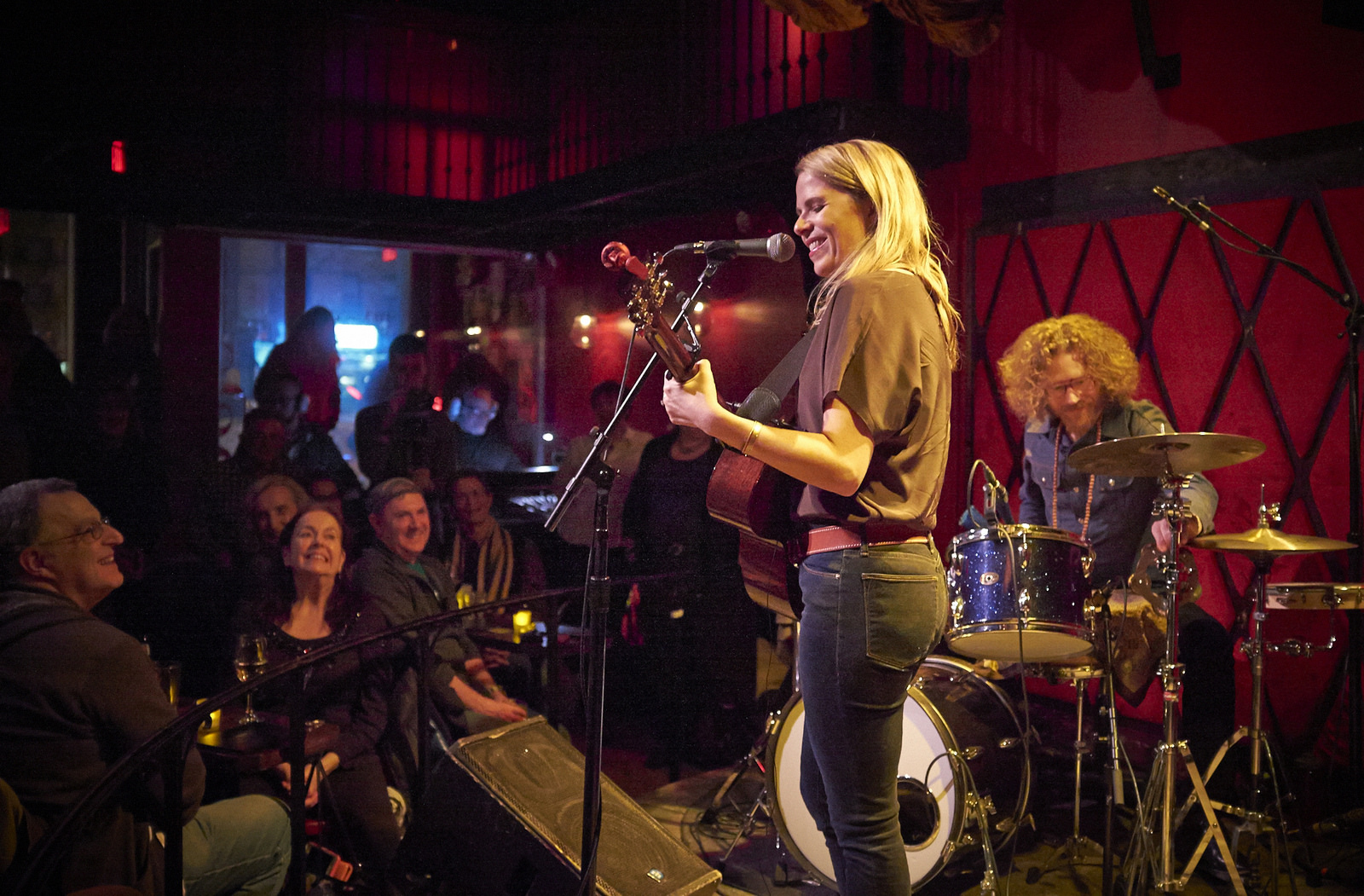 I first met Aoife O'Donovan when she was still a student at the New England Conservatory in Boston and came to our old Studio A in 2003 as part of the hybrid Appalachian-jazz group, The Wayfaring Strangers. She returned to FUV as the lead singer of the progressive string band, Crooked Still, as a member of the folk-noir trio, Sometimes Why (with Kristin Andreassen and Ruthie Ungar), and three years ago with her own band performing songs from her first solo album, Fossils.
The name Aoife (pronounced "ee-fuh") O'Donovan is about as Irish as you can get, and her new album, In The Magic Hour, honors her Irish heritage in many ways. You'll hear that in this performance before an enthusiastic crowd of FUV Marquee Members at Rockwood Music Hall, along with a Joni Mitchell cover and a surprise guest appearance by Sarah Jarosz (who is part of another side project, I'm With Her, with Aoife and Sara Watkins).
[recorded: 1/25/16]
Funding for WFUV's ongoing coverage of live concerts and festivals comes from the Agnes Varis Trust, supporting affordable access to the arts, education and healthcare.