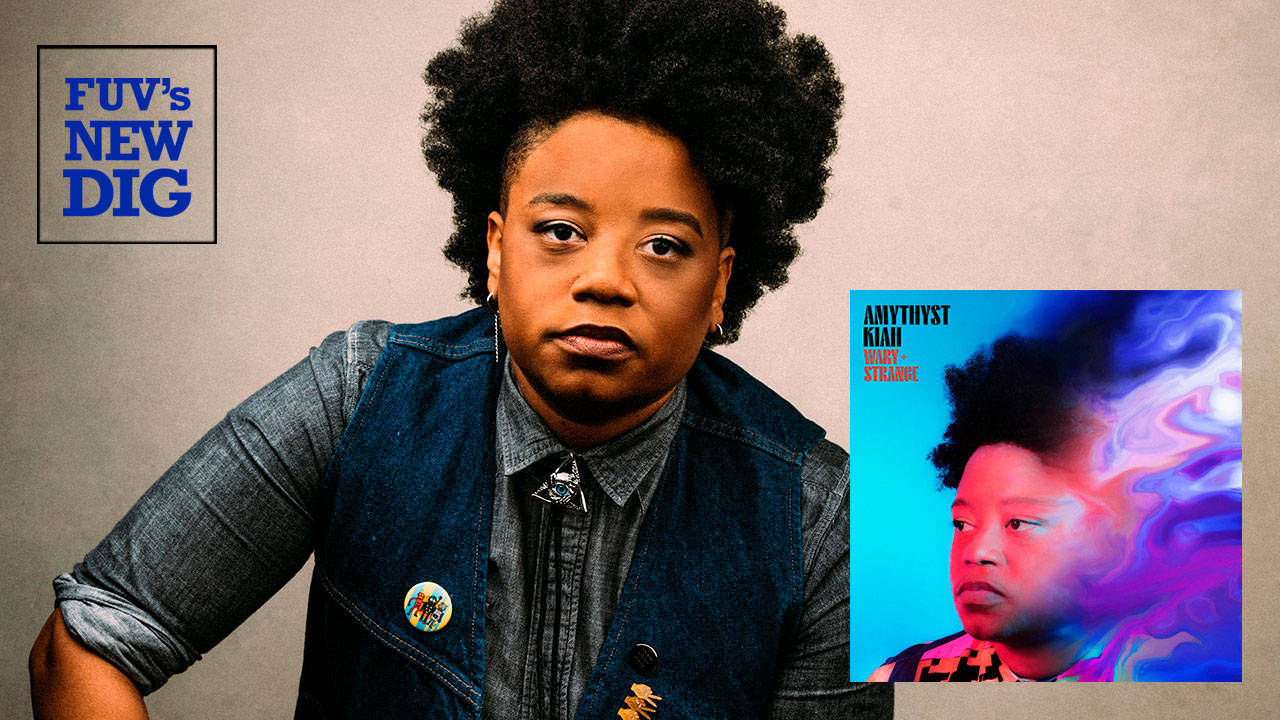 Amythyst Kiah
Wary + Strange 
Rounder/Concord
Why This Album Matters:
Amythyst Kiah shares her own experiences, struggles, and hopes as a queer Black woman in the South on this very personal collection of songs that reflects the ongoing national discourse on race and identity. The Tennessee-born Kiah, who plays acoustic guitar and is backed by a formidable band, has a strong, confident voice and profound honesty as a lyricist. Wary + Strange is a multidimensional statement on Black power, gay pride, and self-discovery. 
In Her Own Words:
 "This album serves as a way to cope with the crippling anxiety I've felt about my identity, who I was and where I fit in," Kiah explained to Billboard. "For me, music has always served as a way to try to deal with that. (Moreover) my music — and especially this album — serving as part of a solution to not just my own issues, but possibly to achieving greater Black visibility (in country and Americana) is amazing. I'm what I needed to see when I was younger. To be the artist that proves that there are funny-talking, sci-fi-loving, queer Black people who look like me and who thrive outside of mainstream Black culture and mainstream expectations of Black people is important."
On discovering Black music influences interwoven within Americana traditions, Kiah told the New York Times:  "To see that history unveiled before me, I was like, "Oh, so I do have a place in this country. I am an American. I am Appalachian. This music is part of my heritage, and it influenced everything else that I listen to. Why wouldn't I want to play it?"
Highlights:
"Black Myself," "Firewater," "Hangover Blues,"  "Wild Turkey"
Why You Will Dig Wary + Strange:
As a teenager, Kiah listened to Nine Inch Nails and Tori Amos — artists who tackled difficult topics in their songwriting. When Kiah reached college and took a bluegrass guitar class, she began exploring the foundational ties of Black music with American roots music. On Wary + Strange, Kiah intuitively combines those genres for a new artistic sense of place, finding a synergy between alt-rock and old-time acoustic folk, bluegrass, and Americana. Her inventive approach, further encouraged by producer Tony Berg (Phoebe Bridgers, Andrew Bird), gives Wary + Strange an intense dynamic. Songs such as the soulful "Fancy Drones (Fracture Me)," the haunting, bluesy "Sleeping Queen," and the delicate "Firewater" are among the many standout tracks. The devastating and poignant "Wild Turkey," in which Kiah sings about her mother's death by suicide, hits especially hard. The rocking "Black Myself," which first appeared in a pared-down version on Our Native Daughters' Songs of Our Native Daughters, becomes a tougher declaration of defiance and conviction on Wary + Strange.
Recommended If You Like:
Our Native Daughters, Guy Davis, Tracy Chapman, Phoebe Bridgers, Valerie June, Yola, Julien Baker
FYI:
- Kiah is a member of Our Native Daughters with Rhiannon Giddens, Allison Russell, and Leyla McCalla. Their 2019 album, Songs of Our Native Daughters, includes the original version of Kiah's "Black Myself" which was Grammy-nominated for best American roots song. Kiah is also nominated for multiple Americana awards, including emerging artist and song of the year for "Black Myself."
- Wary + Strange isn't Kiah's solo debut, but it is her first nationally distributed album. Kiah and Berg recorded at Sound City Studios in Los Angeles.
- She was backed on the album by a number of talented friends, including Indigo Girls' Amy Ray, Blake Mills, Ethan Gruska, and Wendy Melvoin.