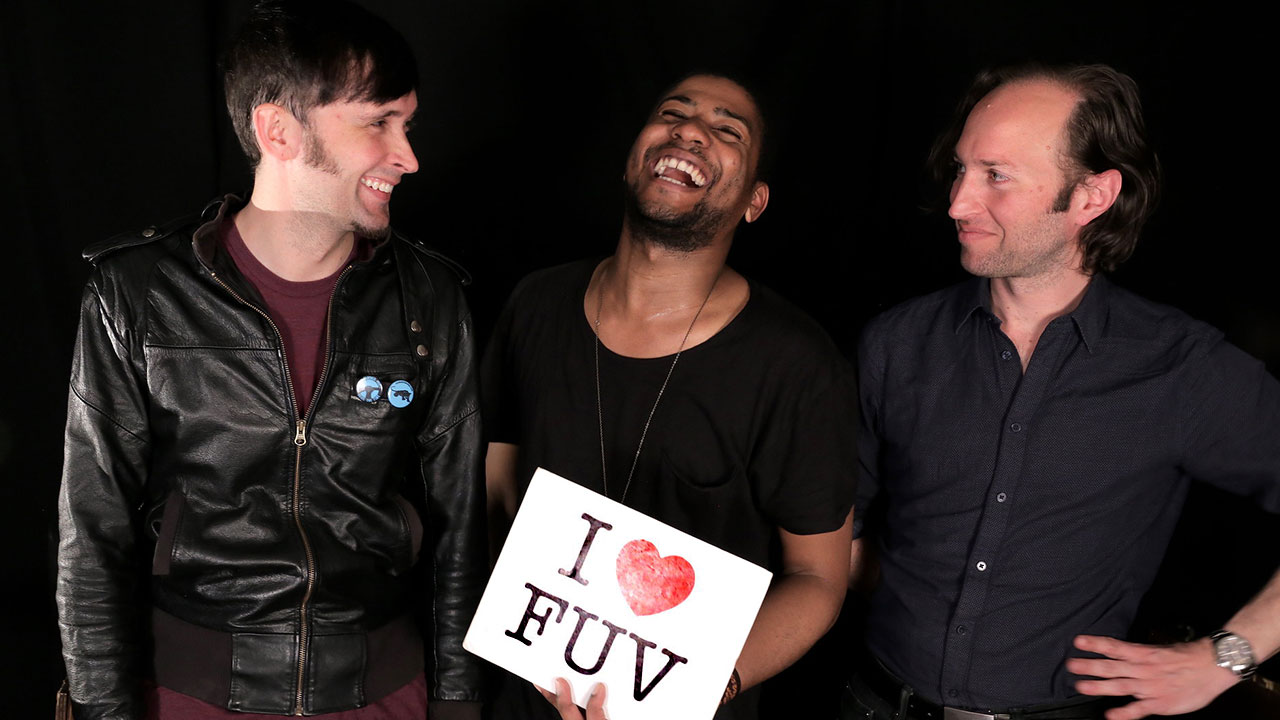 The music of Algiers is intense. It's rooted in drums and percussion that create mesmerizing rhythms. Rumbling bass adds momentum and depth while a slashing guitar adds texture and urgency. Commanding vocals deliver lyrics that rail against post-colonial power imbalance and injustice. There is anger and intelligence.
For this session with Algiers, I spoke with the band's lead singer Frank James Fisher and bassist Ryan Mahan who are both multi-instrumentalists. They made fascinating conversation partners. These two men, along with Lee Tesche on guitar, formed a trio that crafted a powerful self-titled debut album.
Algiers met in Atlanta, but gained rich experience in Europe which informs their music and worldview. In this session, they were joined by Joe Bochniak on drums, who is Frank's longtime friend.
[recorded: 5/5/15]
Flickr Gallery