Off The Air: Charlie Slowes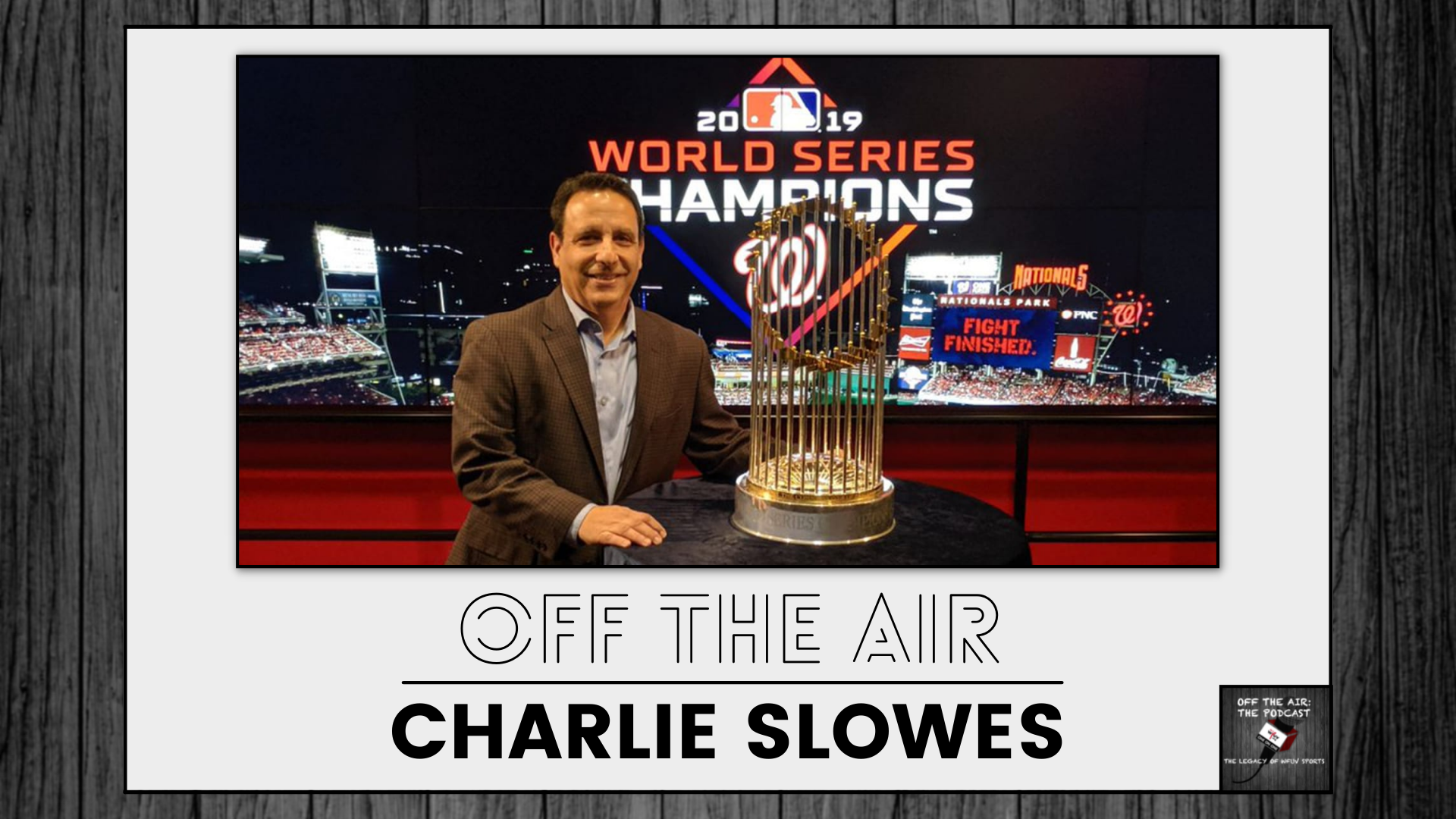 Washington Nationals radio voice and WFUV '83 Charlie Slowes joins Andrew Gullotta and Alex Wolz for a new episode of the Off The Air podcast!
Slowes dives into the beginning of his broadcasting days, transitioning from listening to the likes of Marv Albert on New York radio to calling games himself at Fordham. He then discusses the many stops that have followed since, starting at Sports Phone and minor league baseball, shifting over to the NBA with the Washington Bullets and now developing a longstanding relationship with the Washington Nationals, including calling the team's iconic 2019 World Series run.
Slowes shares the memories from a dream come true of a career and his advice for aspiring students today as a new baseball season sits right around the corner, with broadcasters back on the road again for it.
Watch the full interview on YouTube.
Subscribe to WFUV Sports' "Off The Air" Podcast: Apple Podcasts | Spotify | Stitcher | TuneIn | Amazon Music