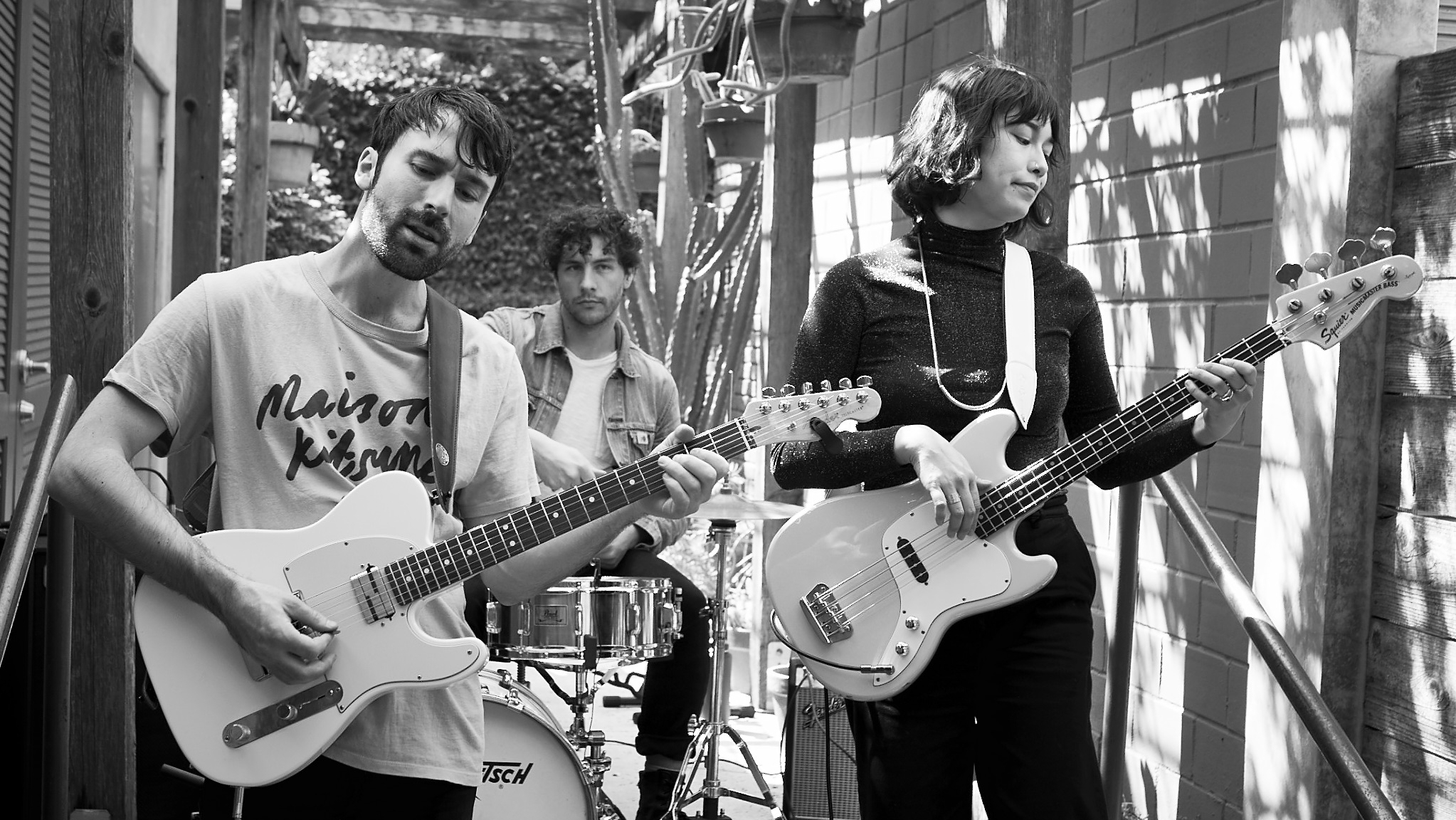 [Note: Video of this performance is no longer available.]
Jonathan Visger, who records as Absofacto, has been creating music for a few years on his own, while working as a producer. Initially from Michigan but now based in L.A., Absofacto has quietly released a number of songs including "Dissolve" which garnered him a great deal of online attention, with over seven million Spotify plays, and led to release of his new EP, Thousand Peaces.
With bandmates Katie Lee and Mike Higgins, Visger's bedroom pop translated easily to an outdoor setting too, as Hotel San José's courtyard proved its magic at SXSW once again.
[Recorded: 3/15/18]