Savoir Adore: Essential Dance Tracks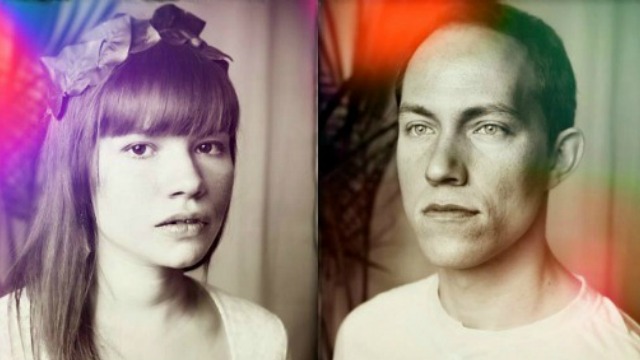 Last October, Savoir Adore played a terrific set as part of WFUV and The Alternate Side's very first CMJ showcase at the Living Room. Fast forward eleven months and Savoir Adore's Paul Hammer, Deidre Muro and their bandmates will play their biggest headlning show to date in New York this Saturday, September 21, at Music Hall of Williamsburg (and tix are still available).
The show supports Savoir Adore's strong second album, Our Nature, originally self-released, but then picked up and re-released by Nettwerk.
Since FUV has its own Rock Your Body dance party coming up at Webster Hall on October 5, we asked Savoir Adore's Paul and Deidre if they might share their "essential" dance tracks with us. They quickly came up with eight cool selections ... including one '80s classic that they cover as part of their set:
Deidre Muro:
Ghost Beach, "Been There Before (Shook Remix)" 
Takes a great song and makes it so groovy. I can not sit still when I hear this.
Mighty Five, "Colonel Bootyshaker"
Funkadelic Thomas Dolby plus Talking Heads plus Beck.
Barry Gray, "UFO" (TV show theme song)
Try not dancing when this comes on. TRY!
Paul Hammer:
Prince, "I Would Die 4 U"
My mom used to play Purple Rain on cassette when she drove me to school. This has probably been one of my favorite songs since I was 5 and now we cover it in our shows! Prince's vocal performance and arrangement is just perfect. So much energy and emotion.
St. Lucia, "Elevate"
One of the perks of living in New York is that you often get to develop friendships with the artists that inspire you. I've been a fan of St. Lucia ever since we toured with them last year. This song was always my favorite part of the set and the recording captures all of it's joyous energy and emotion.
French Horn Rebellion, "Don't You Want Me" (featuring Deidre & the Dark)
French Horn Rebellion are our musical BFFs and I love this cover they did of the Human League classic. AND, it features Deidre's vocals in the second verse!
Empire of the Sun, "I'll Be Around"
I wanted to include one slow jam, and this one's the best I've heard in a while. Super smooth guitar lines, breathy vocals and lots of feelings. Empire of the Sun continues to be one of my favorite bands.
Jeremiah (The Denier), "Ejecta"
I've been a fan of Joel Ford's work since he played in Tigercity and especially after working with him on his Ford & Lopatin project. This first single from his new project Ejecta (with Neon Indian's Leanne Macomber) makes me really excited for what's next. Beautiful synth arps and breathy, magical vocals to match!