Question of the Day: Something Fishy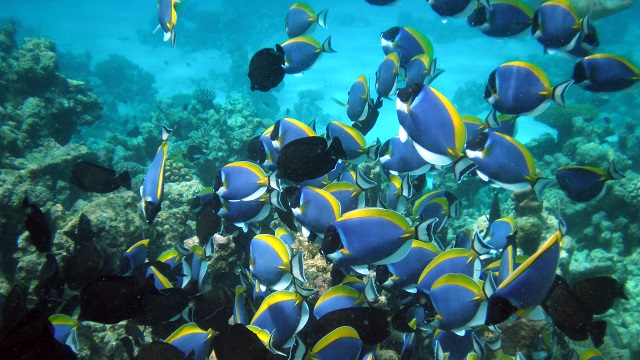 This week's 'FUV #NewDig is Fuego the new album from Phish. Plus, tonight at 9 we have a session with the Eels. Phish...Eels, I sense a Question of the Day: songs that mention sea creatures. Let's not worry if they're fish, mammals, crustaceans or whatever. We'll make a big list in the comments below and spin a set after 9am.
Here's what we played:
Richard Shindell "Fishing"
Squeeze "Pulling Mussels (From the Shell)"
Fred Neil "The Dolphins"
Nina Simone "See-Line Woman"
The Beatles "Octopus's Garden"