Question of the Day: Campfire Songs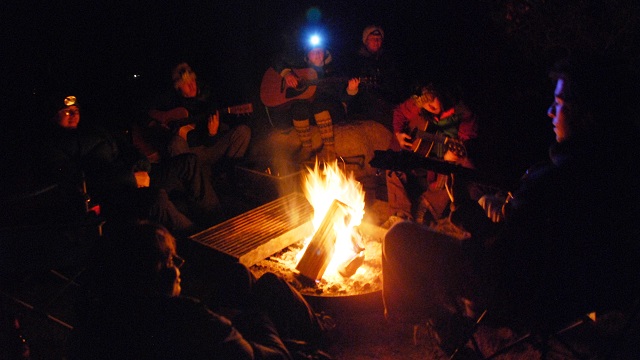 It's that time of year for sitting around the campfire, roasting marshmallows and singing songs. What songs go well with the sound of crickets and the smell of burning logs? Leave your suggestions in the comments below and we'll spin a set of campfire songs after 9am.
Here's what we played:
Josh Ritter w/Blake Hazard "Tonight You Belong to Me"
Nick Drake "Pink Moon"
The Beatles "You've Got to Hide Your Love Away"
Cat Stevens "If You Want to Sing Out, Sing Out"
Oasis "Wonderwall"