The Festival of Lessons and Carols - 2013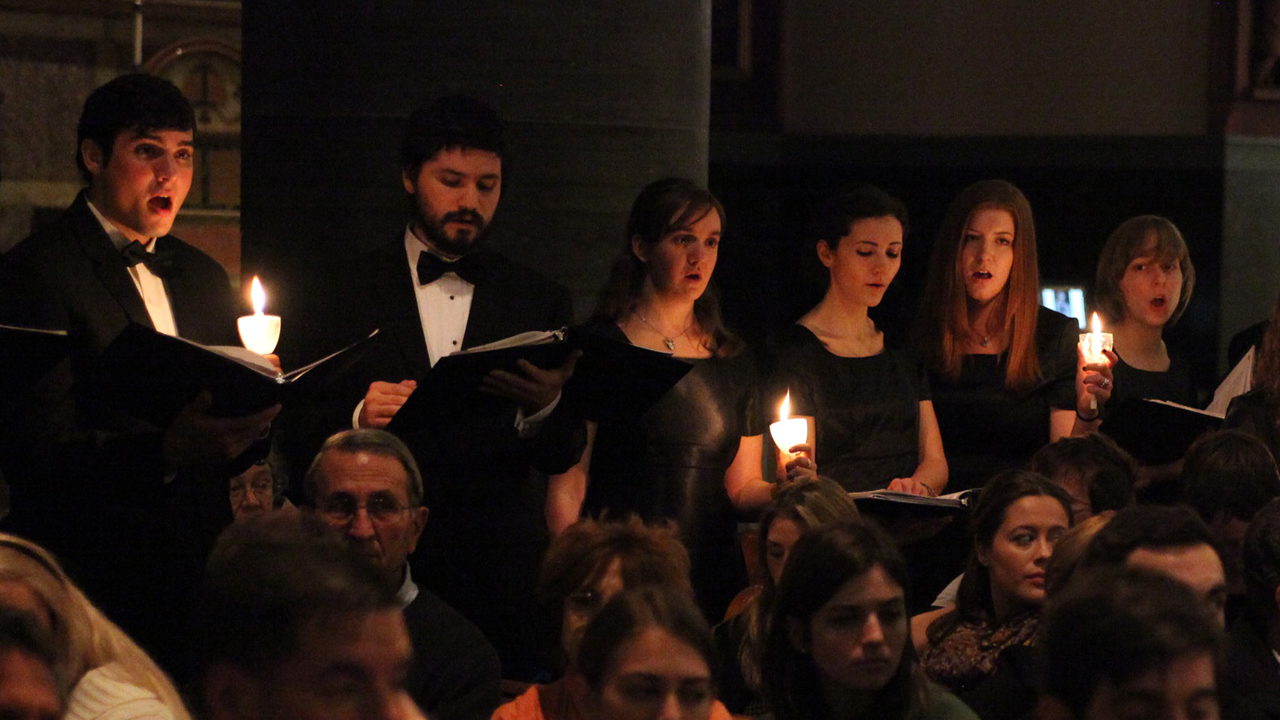 The sounds of the Christmas season reverberated on Fordham University's Rose Hill campus on December 10, 2013 as the Bronx Arts Ensemble joined the University Choir for the Festival of Lessons and Carols at the University Church.
The annual event, which also was held the previous night at the Church of St. Paul the Apostle in Manhattan, drew members of the Fordham community who, candles in hand, lent their voices to the chorus in celebration of the birth of Jesus Christ.
Listen to this program here on demand, or on WFUV on Christmas Eve at 10:30 p.m., followed by Midnight Mass from the University Church.
Audio production of the 2013 Festival of Lessons and Carols provided by Jeremy Rainer, with sound engineering by Ian Ruben-Schnirman and Hear No Evil.
Funding for WFUV's ongoing coverage of live concerts and festivals comes from The Agnes Varis Trust, supporting affordable access to the arts, education and healthcare.