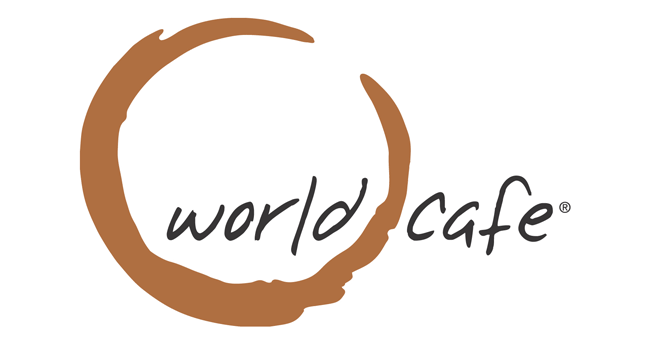 Monday-Saturday from 2-4am with Raina Douris, plus a one-hour edition on Sunday at 2am.
Since 1991, World Cafe has been a premier public radio showcase for contemporary music, serving up an eclectic blend that includes blues, rock, world, folk, and alternative country.
Now hosted by XPN's Raina Douris, the show was hosted by Philadelphia radio personality David Dye from its inception through April, 2017.
The nationally distributed show, a longtime favorite on FUV, takes listeners on a unique journey of musical discovery, presenting a mix of music from both new and legendary artists. Live performances and intimate interviews highlight each day's show. The show's guest roster has included Joni Mitchell, David Bowie, Dave Matthews, Elvis Costello, Robert Plant, Dolly Parton, The Shins, Lucinda Williams, Paul McCartney, Ani DiFranco, Damien Rice, Ladysmith Black Mambazo, R.E.M., Rachael Yamagata, David Byrne, Yo Yo Ma, Billy Joel, Lyle Lovett, Bela Fleck, Moby, Taj Mahal, and Coldplay, among hundreds of others.
For more information, visit the official World Cafe web site.