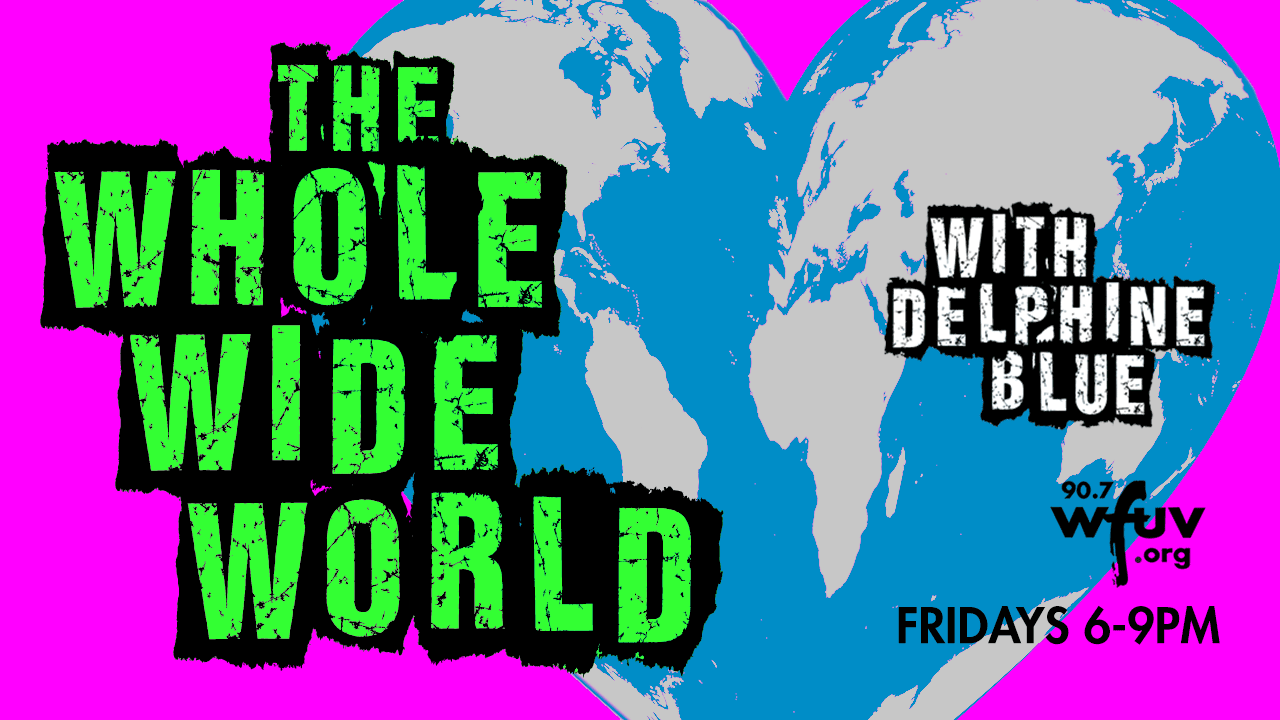 Friday nights 6-9pm with Delphine Blue: Not like any other radio program.
The Whole Wide World kicked off in 2001 as a showcase for host Rita Houston's wide-ranging taste in music. She mixed MIA with Marvin Gaye, The Bird and the Bee with Elvis Presley, Ella Fitzgerald with Mark Ronson. It was never about traditional "world music," but about searching the globe to bring you sounds from world-class artists, pushing the limits of rock, dance and jazz, mixing the lesser-known with the deservedly classic. Longtime listeners know to expect the unexpected.
The year 2021 finds Friday night listeners in the capable hands of host Delphine Blue, who says:
"The Whole Wide World is a big place to embrace. And the scope of a music show with this name might be considered a challenge. But for some DJs, like myself and like Rita Houston, it's a playground, just big enough to encompass all the music to be heard and delighted in.
Big shoes to fill? Most certainly. Rita tended her garden with deep love and attention. And the garden will continue to flourish. That's why she entrusted it, and you the listeners, to my stewardship. I would be dishonest if I said I was not a little nervous, but I see Rita smiling at me saying, "C'mon ODB," which was her nickname for me, "you DJ'ed my wedding."
DJs of many varieties — whether radio DJs, club DJs, street DJs, ones who focus on a particular specialty, or ones who employ skills to use the turntables like musical instruments — are an ilk of music addicts with an exuberant desire to share sounds evocative of form, harmony, emotion, rhythm, beauty, and inspiration. I see that as my mission."
More: