Strike A Chord: Addiction #4 - Crisis and Stigma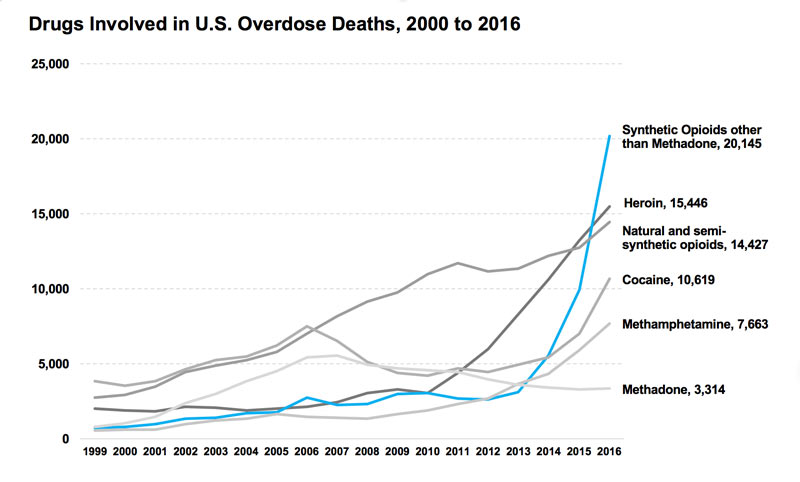 175 people a day die of drug overdose in America. More than gun deaths and car accidents combined. Our Strike A Chord series this week is looking at the addictions that underpin these deaths.
Liz Evans is the executive director of the Corner Project, a needle exchange and harm reduction center in Washington Heights, at the northern tip of Manhattan. All she wants to do is keep people from dying. For her that means reducing the stigma surrounding substance use and focusing on keeping people from lethal situations.
"I think harm reduction is a way to engage people that are not in treatment and, if you think about it in the sense that any given moment in time, probably somewhere between 5 and 15 percent of all active drug users, are actually engaged in an abstinence based treatment program That means minimally, 85 percent of drug users are not."
That's where Liz's organization can help. In addition to focusing on keeping users from sharing needles and infections, the Corner Project also counsels their clients to manage their addiction offering tips like, doing a test shot to gauge the strength of what they have, or always telling someone they are going to use. It may seem like enabling drug use, but Liz is adamant that its those attitudes that are driving the addictions out of sight and leading to more deaths.
"Like you know the old ads about your brain on crack and that kind of thing where we really literally believe that, once a person has used that drug, the chemically so hooked there, almost not a person anymore and to me I, think the great tragedy of believing that is, it's allowed us to look at anybody who has an active substance use at that's defined as problematic, which means it so out of control that their lives to sort of become really marginalized."
Dr. Daliah Heller is an investigator at the CUNY institute of implementation Science on Population Health and also ran a needle exchange in the South Bronx in the 90's.
"We don't all have the privilege of aging out of addiction and still having everything in our life intact. You know our apartment, our job, our education, and our friends, our family.
And, she says, this cuts across so many lines of class, income, are and geography, but it all comes down to supporting a person in a challenging place.
Or as Liz Evans puts it, "We don't want to lose people and we don't want them to die."