Sandy Five Years Later: Build it Back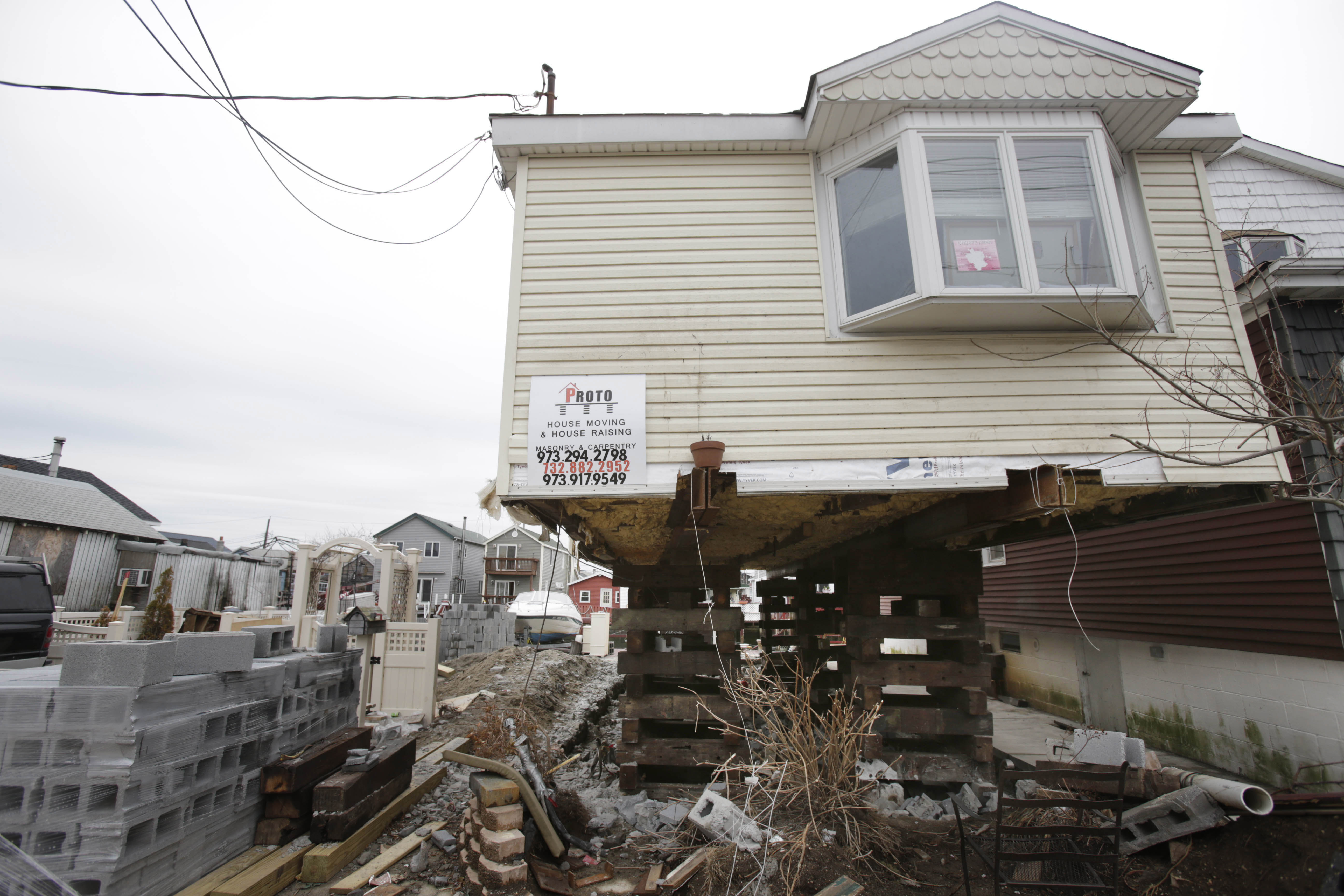 A large white tarp that covers a piece of plywood serves as a marker of sorts for Staten Island Resident Aiman Youssef. This was where his house used to be. Youssef says Hurricane Sandy took everything from him including his electronics business.  
"I lost my house," Youssef said. "I lost my business. It was in the house, and I was running it. I lost my own seven cars."
5 years later, Youssef is still waiting for his home to be rebuilt. He said government programs are extremely difficult to navigate and are overspending to rebuild certain houses. 
"All these houses they're worth $300,000 to $400,000. They're being rebuilt for $800,000 to $1,000,000. It just doesn't make sense."
Build it Back is a government program. It was started by Mayor Michael Bloomberg in 2012 right after Sandy hit. 
It essentially functions as a grant program that gives money to New Yorkers who need funds to rebuild or elevate their homes. 
It also supplies contractors to help get the work done. So the federal government gives money to the city who in turn gives that same money to homeowners in need. 
What could possibly go wrong? Legal counselor Margaret Becker says a lot.
Becker is the director of disaster recovery and community development at Legal Services NYC. She provides free legal counseling to people who are a part of the Build it Back Program. She says homeowners can be kicked out for a number of reasons including changing eligibility requirements and deadlines they weren't even aware of. 
"People had two week deadline sprung on them," Becker said. "A lot of deadlines were imposed on homeowners that they just couldn't meet."
For homeowners interested in getting their home elevated, Becker said the process isn't any easier. Build it Back uses property evaluations to determine who's eligible. So if the damage to the home is more than 50 percent of the property itself, than you're eligible. However, Build it Back has changed the way they evaluate property. Becker says they went from using the Department of Finance figures for what the structure was worth to using to individual appraisals. Becker says she's very troubled by the appraisals she's seen so far.
"If the appraisal shows the property is worth $200,000 when they initially said it was worth $100,000 that throws off the calculations of the 50 percent damage," Becker said. "People are then told no, you're no longer eligible."
Just last May around 70 people from Brooklyn and Queens were told they were ineligible for Build it Back's services. One of them was Queen's Resident Jeffrey Lopez. 
Lopez said they've forgotten to give him necessary forms on multiple occasions and one time had his application canceled by accident. Eventually he had to involve the New York Legal Assistance Group also known as NYLAG.  
"Then of course I had to go to NYLAG," Lopez said. "They opened the case, they researched it for me. It ended up all the way to Amy Peterson, the Director of Build it Back, and she verified that I should be reinstated into the program. So I was into the program again."
Lopez is currently in the middle of his fourth appeal to Build it Back. He wants them to change the course of their decision to deny him funding. Lopez says dealing with case managers that Build it Back provides for those who are going through through this process is a logistical nightmare.
"They subcontract out people who handle the phone calls and who act as the interface between you and those who actually know the answers. There's a ton of shielding. There's a wall between you and efficiency."
Last fall Build it Back applied for an additional 500 million dollars from the Department of Housing and Urban Development despite helping fewer people. HUD ended up giving them the money. But they requested that Build it Back conduct a closer inspection of damaged homes. This move prompted the city to begin re-evaluating sites where Build it Back had already approved work. And as a result even more people were kicked out. Lopez says he's not surprised.
"I describe it as a party," Lopez said. "You know the teenagers were having a party for an extremely long time, and then the parents came home and decided to figure out what was going on."
New York City Mayor Bill de Blasio has presided over the program for three years. Under de Blasio the city developed a new web portal that has allowed applicants to track their status in real time. He also signed an executive order in hopes of expediting the process. And he also created a number of work forces and community organizations all with with one goal in mind: make Build it Back work.
But some say Build it Back's problems are beyond the mayor's control. 
De Blasio told NY1 if a tragedy like Hurricane Sandy were to happen again- he would not implement a similar program. 
"This is a never again situation," de Blasio said. "This was built wrong from the beginning."
Build Back denied my request for an interview with program director Amy Peterson. 
But Peterson defended the program in an interview with NY 1. 
"For us it's all about the communities, it's all about the home owners, and protecting for the future," Peterson said.
Build it Back officials say more than 94% of people in the program have been helped in some way- either through construction or reimbursement for construction.  
But that may be a deceiving figure. 
In 2013, Build it Back had more than 20,000 applicants.  In 2017 over half of those in the program either dropped out or were found ineligible. 
Now the program has 8,200 people in it.