"Women In The Room" Podcast tells the story of #MeToo survivors and alleged victims in and around the New York State Capitol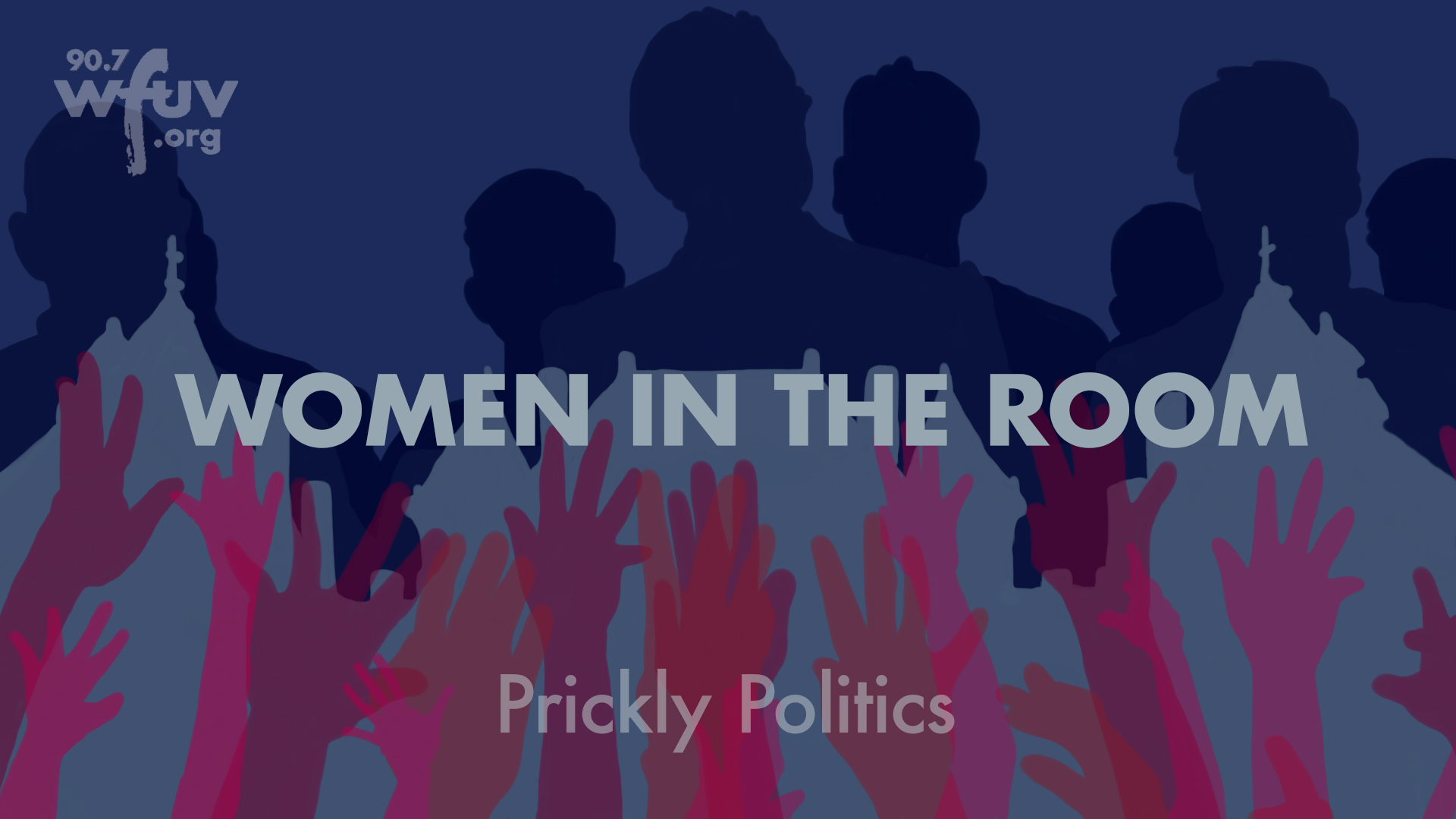 A new series from WFUV's Prickly Politics podcast investigates 20 years' worth of sexual misconduct allegations against elected and appointed officials and how some of Albany's power brokers have worked to silence those who came forward.
March 11, 2019; Bronx, NY - The New York State capital has had a reputation for backroom deals, corruption, and nightly debauchery for more than a century. For what seems like forever, Albany politics have been dominated by three men in a room: the governor, senate majority leader, and speaker of the Assembly. That changed this year, as State Senator Andrea Stewart-Cousins became the first female majority leader of the NY State Senate. But she isn't the only woman in the room. For two decades, some of the women who have come forward with allegations of sexual harassment and assault have been forced to sign non-disclosure agreements, others have been publicly slandered and pursued by the tabloid press, and worst of all, have felt like the pawns of Albany's biggest power brokers.
Women in the Room is a new series from WFUV's Prickly Politics podcast investigating the history of sexual harassment in and around the New York State Capitol. WFUV reporters Kacie Candela and Andrew Seger have spent months investigating 20 years' worth of sexual misconduct allegations against elected and appointed officials. They uncover how, in some cases, the Legislature's reputation has been prioritized at the expense of those who came forward. The podcast will feature stories from survivors and previously undisclosed recordings, highlight new attempts at reform, and explore how the Legislature and ethics bodies have struggled to put justice before politics.
"When you have an obligation to not offend the member or senator, but also don't want to encourage him or her, how do you handle that?" said Gracie Award-winning reporter and Prickly Politics co-host, Kacie Candela. "The type of harassment that we've seen from our research and interviews often deliberately flies just under the legal standard of 'severe and pervasive.' It happens on unrecorded phone calls, in uncomfortably close interactions in district offices, in the car to and from Albany, in the bar after work. Out of this, a fellowship of women has emerged to not only support each other but make substantial changes to the reporting and investigation process."
"The #MeToo Movement has created a greater awareness of sexual harassment in Albany and has empowered more survivors, victims, and alleged victims to come forward," said WFUV News Director George Bodarky. "As state lawmakers continue to grapple with this issue, I am pleased Kacie and Andrew have decided to take a deep look into the matter. I am confident their reporting will make an important difference in the ongoing dialogue for accountability and change."
"Corruption and scandal have been at the heart of politics in Albany for more than a century, and New York is at a critical point on its path to reform," said Andrew Seger, co-host of Prickly Politics. "Fresh faces in the capital are bringing new perspectives on sexual harassment, but some say more still needs to be done. We look forward to presenting many of the voices who have emerged from the shadows of a dark period in Albany's recent past."
Listeners will learn about the so-called Bear Mountain Compact, the code of silence among members of the New York State Legislature that prevented stories of inappropriate behavior to leave the capital.
"Over the past year, Albany - and all of New York - have witnessed the power that comes from survivors finding their voices and collective strength by telling their stories. It is our stories that helped schedule the first sexual harassment hearing since 1992. It is our stories that helped to shape the anti-sexual harassment protection bills currently before the Senate and Assembly. And it is our stories that will lead to a Harassment-Free Albany." said Erica Vladimer, co-founder of the Sexual Harassment Working Group and former Education Policy Analyst and Counsel for the IDC.
Prickly Politics: Women In The Room is produced and distributed by WFUV.org. WFUV is an NPR-affiliate station based in the Bronx that produces 22 hours of original programming every day. WFUV has the largest listener audience among all New York Metro Area university radio stations and is in the top 25 of public radio stations in the United States. Since 2010, WFUV News has won over 200 industry awards, including the prestigious Edward R. Murrow award from the Radio Television Digital News Association (RTNDA), as well as awards from the Society of Professional Journalists, the Deadline Club, and the New York State Associated Press. In 2018, Co-Host Kacie Candela won a Gracie Award for her work on Prickly Politics.
------------
About WFUV
WFUV (90.7 FM, wfuv.org), New York's source for music discovery, has been a non-commercial, member-supported public media service of Fordham University for more than 70 years. WFUV has received national recognition for its unique weekday format of adult album alternative music, award-winning local news and sports, and a diverse weekend lineup.
WFUV champions music discovery and fosters an appreciation of our diverse musical heritage. WFUV showcases a curated, eclectic blend of rock, roots and world music, from emerging, indie, and established artists. It offers a rich mixture of live performances, interviews, and journalism; trains the university's next generation of multimedia professionals through educational programs and practical experience; and contributes to New York City, its hometown, through community engagement and public service.
About Prickly Politics
Prickly Politics is a WFUV News-produced New York politics podcast that covered Mayor Bill de Blasio's 2017 re-election and the 2018 midterms, including Governor Cuomo's re-election and the attorney general race. In its first two seasons, Prickly Politics covered city and state topics such as the MTA's summer of hell, single-payer healthcare, closing Rikers Island, corruption and more. Women in the Room marks a shift for the show from a citizen's guide to that season's election, to a deep-dive, narrated investigation into the myriad of reporting sexual harassment by elected officials and state employees.
Press Contacts
WFUV News Director: gbodarky@wfuv.org
WFUV General Manager: csingleton@wfuv.org