"Love Locks" No Longer Allowed On Brooklyn Bridge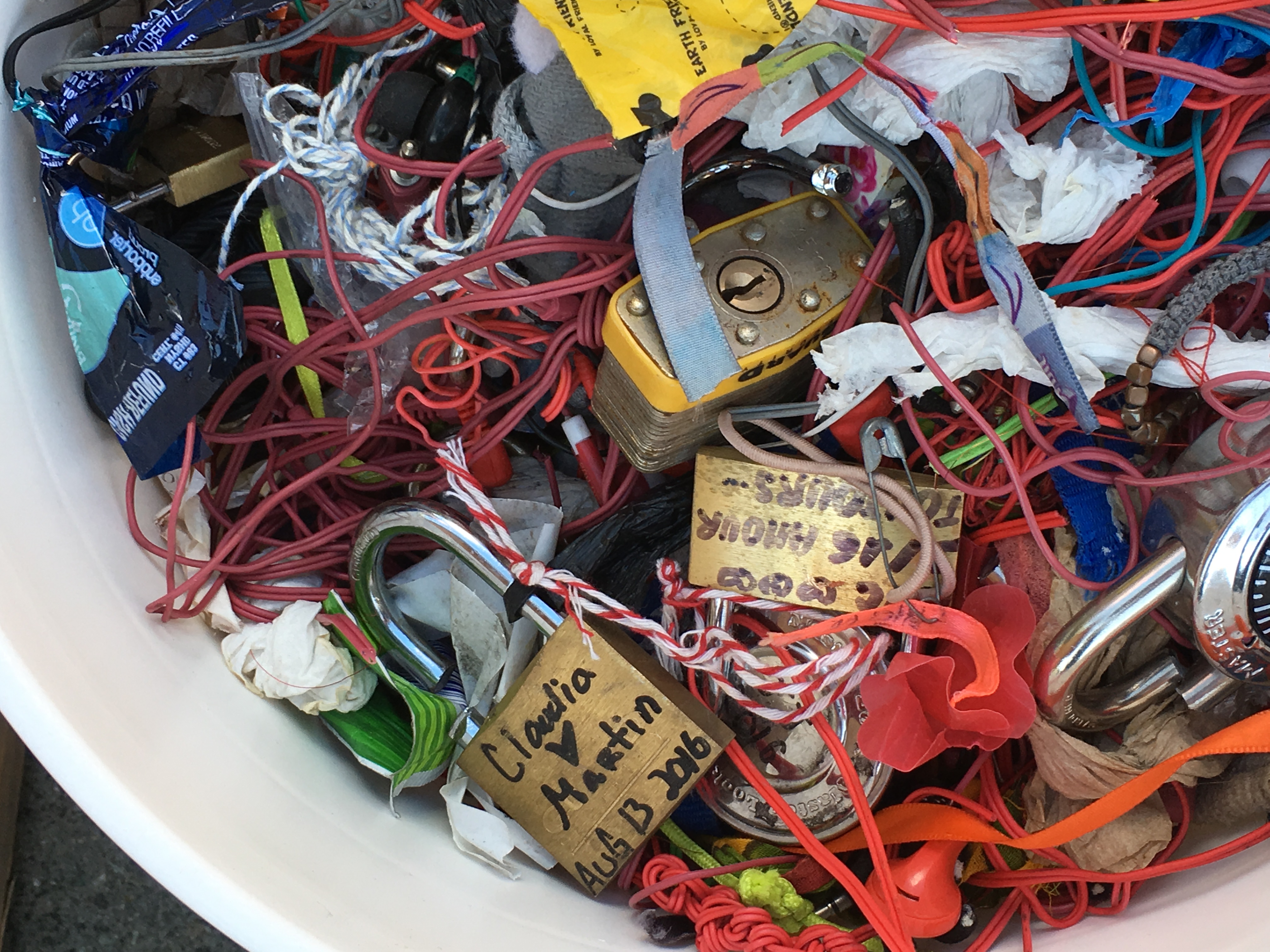 Love comes in many forms, and one of them is padlocks hooked onto a wire or fence on New York City's iconic Brooklyn Bridge. These locks are hooked by couples that wish to signify their feelings for each other. But in recent years, this seemingly harmless gesture has raised many safety concerns. In September, a support wire fell due to the weight of the so-called "love locks" and obstructed two lanes of Brooklyn-bound traffic.
"If another wire falls, it can damage a vehicle and severely injure or kill the motorist inside," New York Police Department Transportation Bureau Chief Thomas Chin said.
The fad began in 2009 and has grown in recent years. Department of Transportation Commissioner Polly Trottenberg said they have removed over 34,000 locks since 2013, which is when they started counting. But the locks aren't the only problem, Trottenberg said. She noted that people have begun to tie plastic bags, shoelaces and headphones along the bridge.
To fix the problem, the city will post signs and the NYPD will enforce a $100 fine. Trottenberg said she hopes these efforts will keep the bridge beautiful and safe for years to come.