Lesbian Bar Project Comes To New York City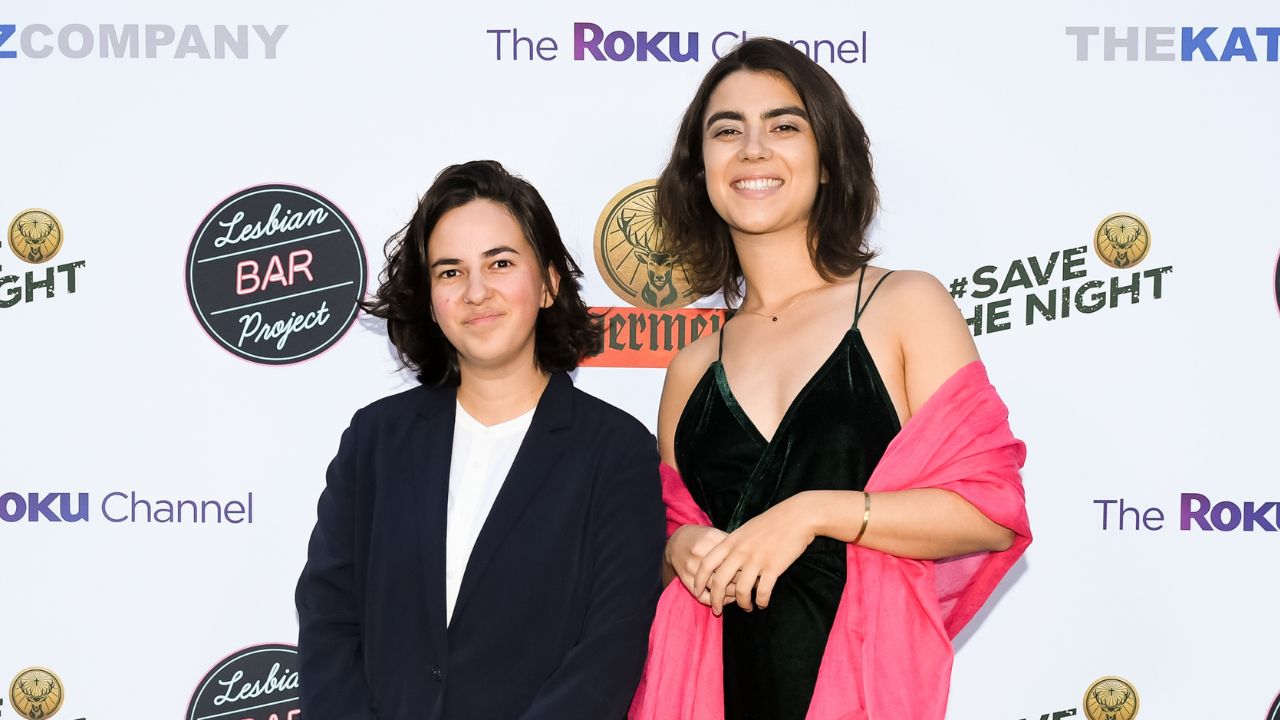 Lesbian Bar Project 
Reported by: Meghan Offtermatt 
Adapted for Print by: Caroline Ealy 
In the 1980s there were hundreds of lesbian bars around the country. That number has plummeted in the past decade, leaving just 24 lesbian bars across the 50 states. Three of those bars call New York City home. Filmmakers Erica Rose and Elina Street made their way to one of those bars, Henrietta Hudson, and interviewed the owner for their new three-part documentary series, "The Lesbian Bar Project." The show is a celebration of the remaining lesbian bars and a call to protect these remaining queer safe spaces.
"In terms of the impact of the queer community, I think it's telling the stories of the queer community in New York City, especially within our Henrietta Hudson episode," Rose explained. Rose and Street knew that the owner of Henrietta Hudson, Lisa Cannistraci, was the perfect person to talk to for this series.
"With Lisa, Henrietta's is in Manhattan, and she is a witness to queer history by the fact that she's been an owner for the past 31 years," Rose said. While the lesbian bars in New York City archive years of New York history as an enclave for queer culture, the city still breeds adversity and disenfranchisement for queer people, especially women. 
"Women don't necessarily have as much money as men to go and spend on alcohol," Street explained. "Women are mothers and they may have to spend more time with their families, versus going out. That means I'm going to be giving less money to the bar, so I'm going to be participating less in the business." 
Income disparity, gender inequality and lack of representation are all contributing to the disappearance of lesbian bars. While the loss of these communal spaces hurts the community, the team behind the documentary wanted to focus on the remaining bars and the essential service they provide for queer people – especially in New York City.
"With New York, because we have become such a safe space for many different types of queer people, the conversation that's happening in Henrietta Hudson is different than the conversation with the bars that are in Oklahoma or Texas or other parts of the country," Street explained. That conversation in New York is largely about making these spaces available to everyone, especially those who may not have been welcomed in the past.
"I think that now we can talk about what full inclusivity means – making safe spaces for nonbinary people, making safe spaces for trans people, making safe spaces for all people of color," Street said. Now that these spaces are finally becoming accessible to all, it's essential to protect them. "We do need spaces and we are social beings," Street concluded. "We're meant to be in rooms where we can spontaneously encounter people and meet people who can change our lives."
The first season of "The Lesbian Bar Project" is currently streaming for free on Roku. --