Farmers Markets Gear Up For Busy Summer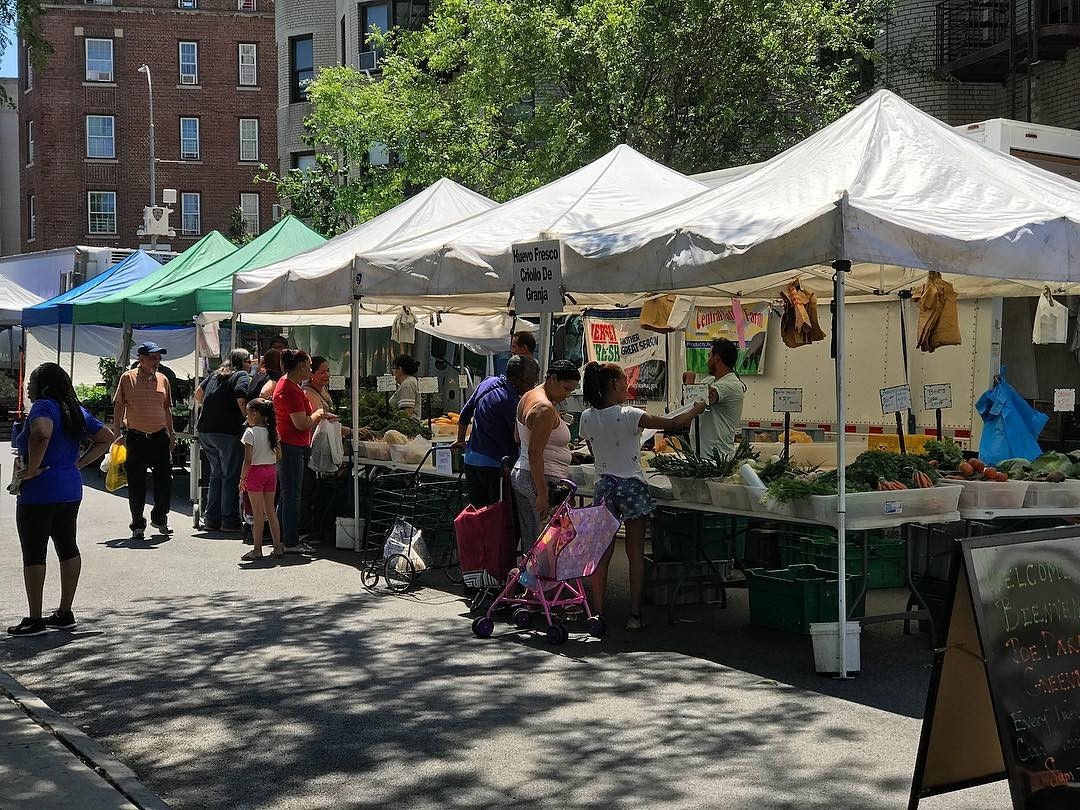 Though the global COVID-19 pandemic has hurt many agricultural businesses and disrupted food supply chains all over the country, local farmers are optimistic New York City's seasonal farmers markets will keep them afloat.
Liz Carollo is the Assistant Director of Food Access and Agriculture Initiatives at Grow NYC. She says the environmental organization is going about business as usual--with a few noteworthy changes.
"All of the planning is through the lens of COVID and how we're operating markets to make sure that they're as safe as possible for shoppers, farmers and staff." Carollo noted that all of Grow NYC's year round markets have remained open "throughout the whole crisis."
Safety measures include placing farm stands farther apart, marking out spots in line six feet away from each other, and prohibiting customers from touching the produce. Carollo hopes this summer will provide an important opportunity for local farmers to sell their produce in a disrupted economy.
"Our farmers have been impacted, and a lot of them do sell through wholesale channels just to diversify their sales channels, and sell to restaurants. And luckily our farm community is very nimble--they're small businesses, they're entrepeneurs, they're able to pivot." 
Carollo is optimistic that stay at home measures have actually encouraged New Yorkers to experiment more in their own kitchens, fueling demand for fresh produce.
"Without restaurant sales this summer, there will certainly be a large supply of produce out there available, but luckily a lot of people are cooking at home--and they want fresh ingredients, they want to be able to shop outside for those ingredients, they want to be able to, you know, keep their dollars local and put their money back into the local economy--so they're eager to go the markets and support [them]."
Carollo says all of the organization's seasonal markets in the city will be opening in the next couple of weeks.