Breaking the Bronze Ceiling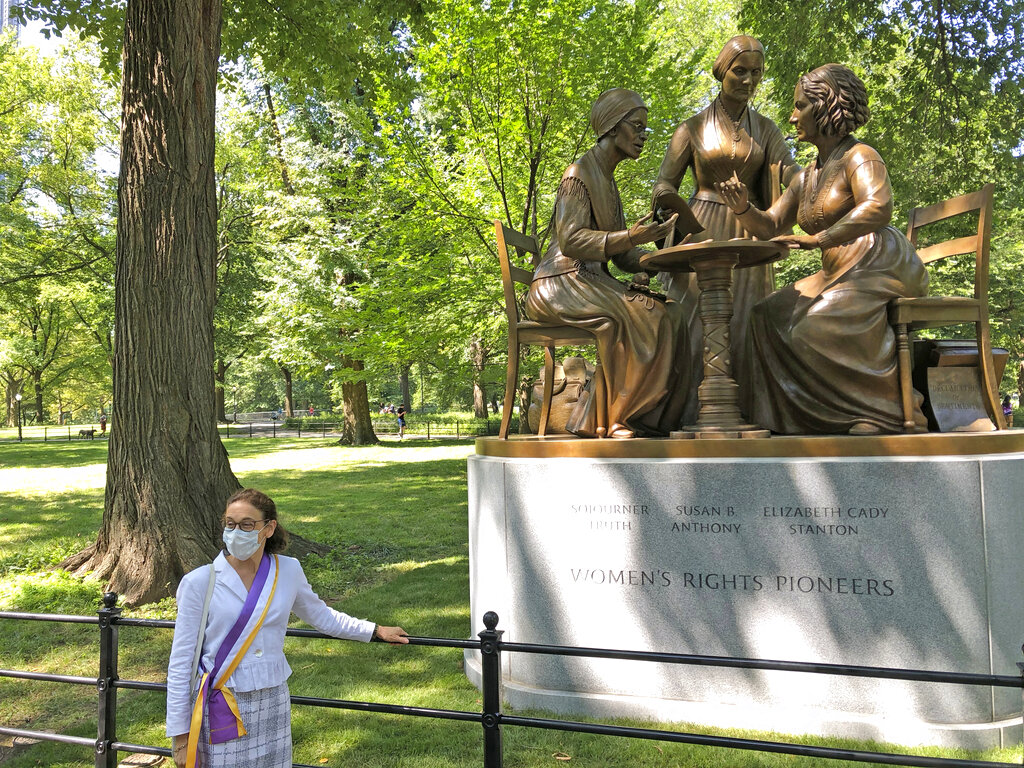 [Editor's Note: All month, FUV is celebrating Women's History Month, including with some encore presentations of "Cityscape." This episode is from September 23, 2020.]
For the first time in its history, New York City's Central Park is home to a monument depicting real-life women.
This summer, amidst the COVID-19 pandemic, a statue of women's rights pioneers Susan B. Anthony, Elizabeth Cady Stanton and Sojourner Truth, made its debut on Central Park's Literary Walk.
The nonprofit organization Monumental Women was instrumental in seeing the project through.
We talked with Monumental Women's President Pam Elam and board member Namita Luthra about their efforts to break the bronze ceiling.