Black History Month: Musica Reginae Brings Classical Music to Queens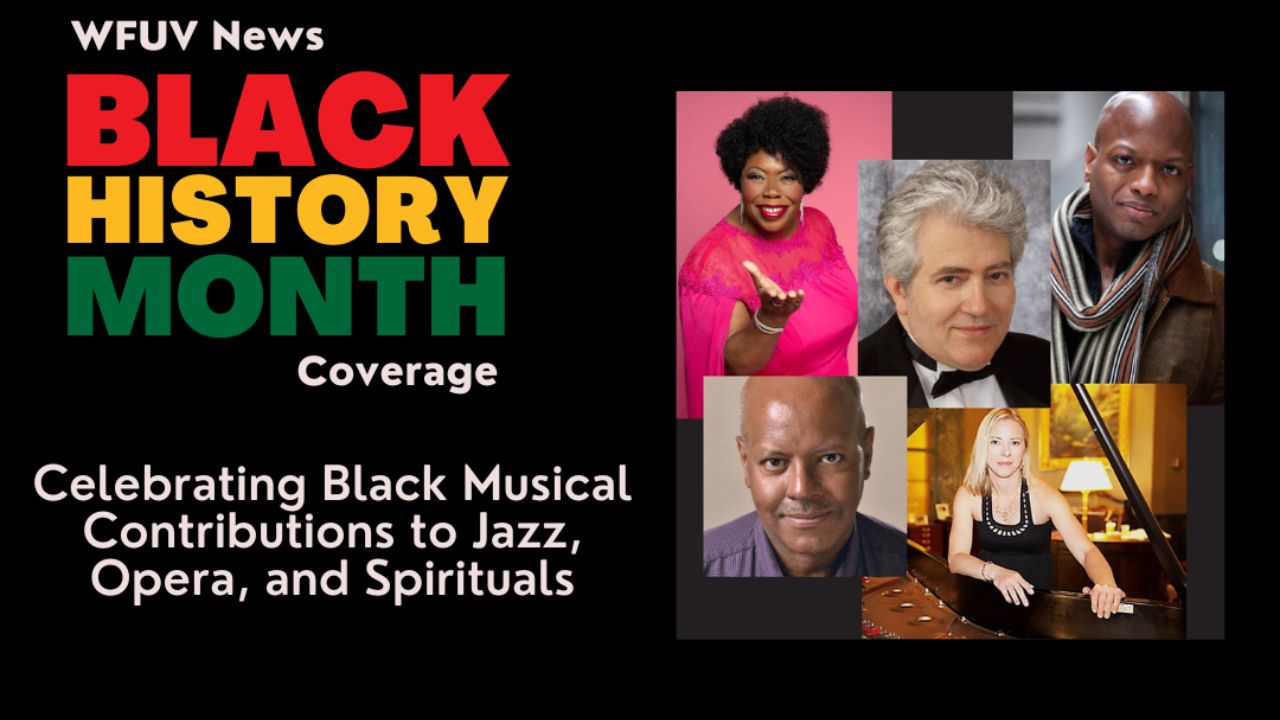 Reported by: Leah Mallory
Adapted for Print by: Caroline Ealy

Barbara Podgurski knows how important access to classical music is. She's the Executive and Artistic Director of Musica Reginae, an arts organization in Queens, New York. This year, for Black History Month, they hosted a concert to celebrate the contributions of Black artists to classical music. "I think it was a beautiful program that was put together," Podgurski said. "I'm really excited about it."
The program was called Sedalia to Harlem and it highlighted the developments and contributions of African Americans to the genres of classical music, jazz and African American spirituals."This program in particular is very special because it shines a light upon these different genres of music that are important in African American culture and in American culture in particular," Podgurski explained. Sedalia to Harlem was inspired by the life of Scott Joplin, a Black composer in the 1890s who moved to Sedalia, Missouri where he taught piano. He is credited with popularizing ragtime.
The first part of the concert opened with Joplin's influential ragtime hit, "Maple Leaf Rag," and the second part of the concert traveled to Harlem to highlight another Black composer, James P. Morgan. He's credited with developing stride piano, a flashy and more aggressive piano style born out of ragtime music. For Musica Reginae, this was a family affair – even the performers played a role in organizing the show. "We worked with the artists and singers on what they would like to present and what they would like to share with the community," Podgurski said. "A lot of these pieces are their specialty of what they sing for their voice type and what is very meaningful for them."
Concert goers had the opportunity to hear Geraldine McMillan, Jay Aubrey Jones and Byron Singleton perform – all celebrated New York-area singers. Geraldine McMillan, a soprano vocalist, sang a piece by Brahms. Maestro David Close explained that Musica Reginae has worked with many of the singers featured in the concert for years and that they're an integral part in many of the organization's shows.
"They have performed all kinds of music with us but we're highlighting the Black experience during Black history month and who better to do it than these folks," Close said. The goal of the concert was to examine how African Americans have shaped American music, a truth that is often left unacknowledged. Black artists are responsible for bringing entire genres of music to the United States.
"I think in African American culture that jazz has always been extremely important," Podgurski said. "It's the reason we have jazz in the United states." While Jazz is more of a centerpiece in the American musical canon, this show also highlights spirituals – a less mainstream musical genre. "We're sort of filling in the gaps for the folks in Queens who may not have heard a lot of spirituals And so that's the other part of our mission which is to kind of get the canon of great music out there," she said.
Both Podgurski and Close hope audiences left having learned something new. "I'm hoping that we can give them an experience that they will carry out from this concert in their hearts and minds and share that with the rest of the world," Close said. "I think anything that promotes beauty, goodness, love and appreciation of our fellow human beings is always on the plus side of the ledger and I think this kind of thing definitely makes a positive statement in that direction."