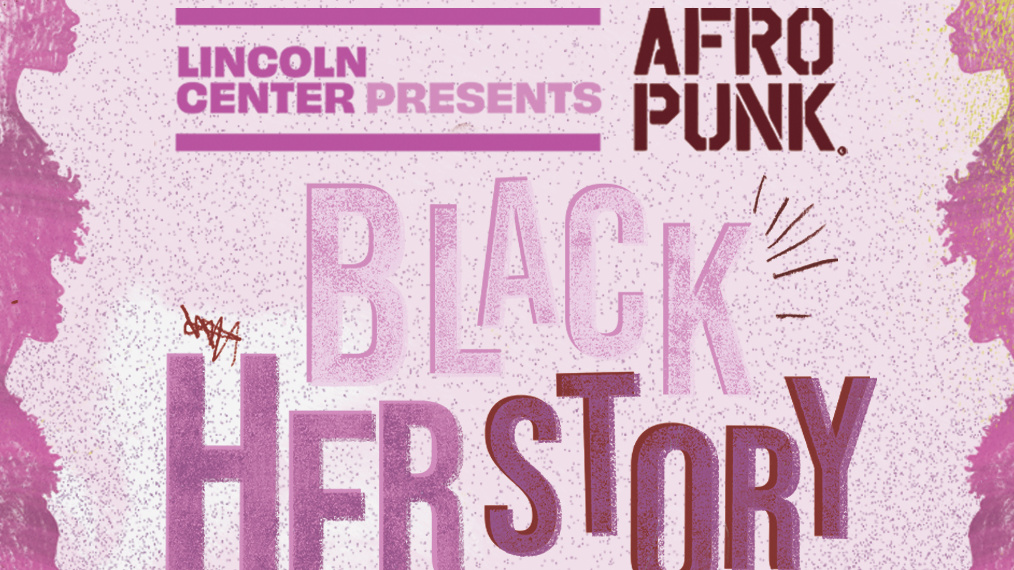 Reported by: Christina Ljuljic
Adapted for print by: Caroline Ealy
This year, in honor of Black History Month, WFUV is featuring a series highlighting Black representation in music around New York City. For the first installment, WFUV News is highlighting the Afropunk + Lincoln Center Black Herstory Live festival.
February is Black history month, but organizations like Afropunk celebrate Black history all year long. This year, they're bringing their celebration to Lincoln Center the last weekend in February to celebrate Black History Month. Afropunk is a brand widely recognized for its music festivals. The first festival took place in Brooklyn in 2005. It was intended to be a safe space for punk artists and fans who felt they weren't welcomed in other settings.
"It's through brands like Afropunk that help propel the conversation, and more so than that, create a safe space," said Shaun Gray, Global Head of Business Development for Afropunk. "For people to commune, for people to not be judged, and for people to celebrate themselves."
While Afropunk has often focused exclusively on music, they wanted to do something a bit different to celebrate Black History Month this year. The organization teamed up with Lincoln Center to host 'Afropunk + Lincoln Center Black Herstory Live.' The weekend-long event features a series of performances, from music to poetry to spoken word. Some of the highlighted performers are music artists like Celisse and India Arie.
According to the Executive Producer of Afropunk, Anthony Maddox, there will be something for everyone at the event. "I think what we were looking to create was a good intersection of the community," Maddox explained. "So we created this sort of microfestival that sort of popped up at Lincoln center. We really wanted to give a good intersection of Black girl magic that we sort of consolidated for this two night experience."
The themes of the festival are agony and ecstasy. It's meant to represent the American experience of Black women throughout history. "The ecstasy is sort of the joy of the other side of the rainbow," Maddox said. "And that's really what the juxtaposition of agony and ecstasy represented for [the] Black Herstory [festival]. And obviously, looking at the complex history of Black women in this country."
The event will also include pop up shops and vendors that sell products made by Black female entrepreneurs. The organization hopes this is an opportunity for people to celebrate art curated and created by Black creators all weekend long. The festival took place at Lincoln Center's David Geffen Hall and Alice Tully Hall on February 24th and 25th.