Addressing the Aging Out Crisis: Part I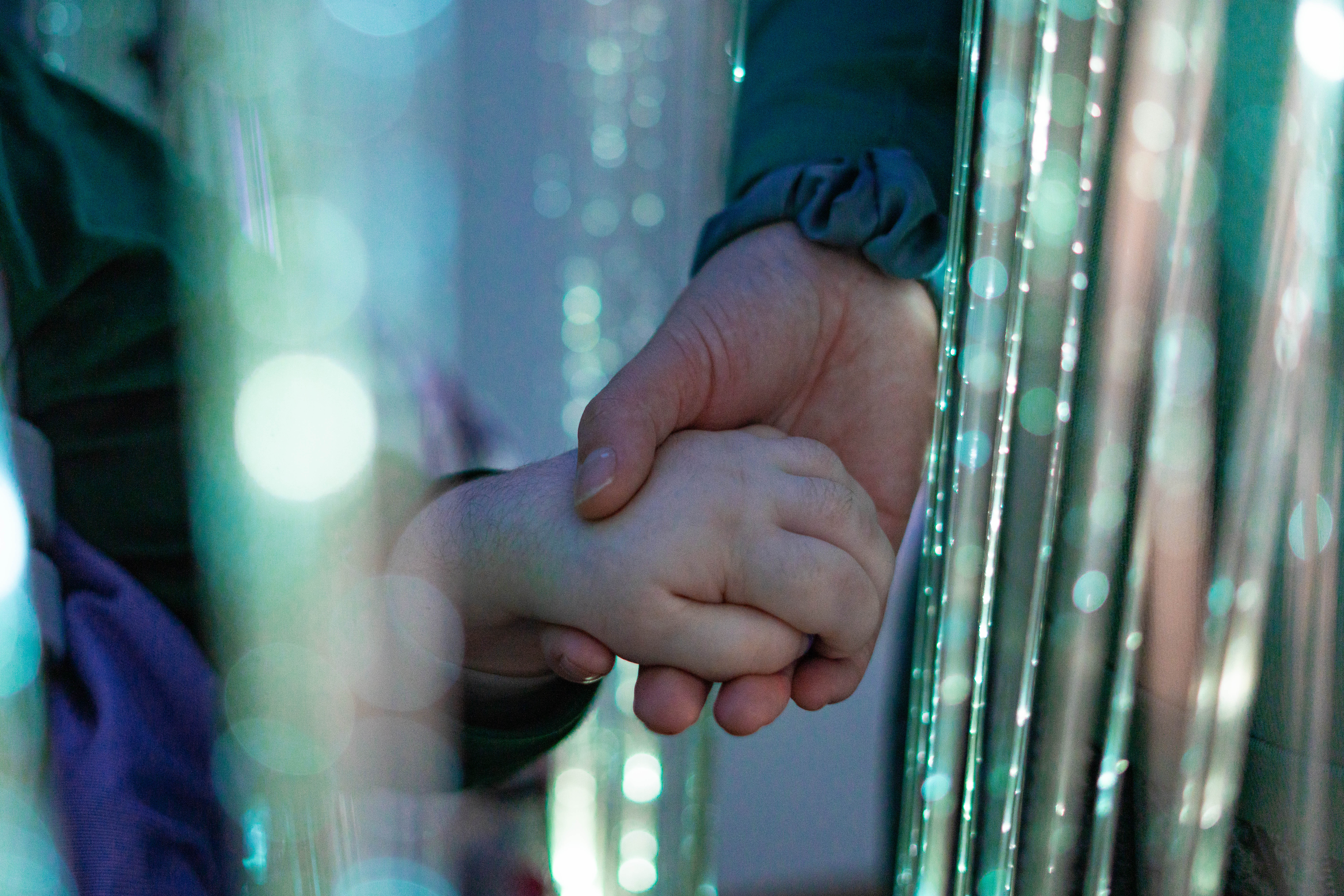 Reported by: Nicoleta Papavasilakis
Adapted for Print by: Caroline Ealy
Elizabeth Seton Children's Center has been a home for kids with complex medical conditions for over thirty years. The residential center in Yonkers not only houses children, but also gives them opportunities to live a full life. In this two part series, WFUV's Nicoleta Papavasilakis takes us to the facility to show us the one-of-a-kind care they're providing for the children there.
The staff at Elizabeth Seton Children's knows their residents pretty well. They know their favorite video games and even their favorite songs.
Beyond this, Elizabeth Seton provides kids with the individualized care they need. They do this using a variety of tools. Elizabeth Ingram, a music therapist at the hospital, uses a vibro-acoustic bed in the music therapy center. "One side has strings and the other side has tone bars," Ingram explained. The instrument is a mix between a guitar and a drum. "So if you put your hand right here you can feel the vibrations. It's very grounding. When you play either side of the drums the patient can feel the vibrations." These vibrations help to alleviate stress and help relax the residents' muscles during physical therapy.
Caroline Mason works with the residents on art projects. "So we are kinda taking turns in art making. We have a koosh ball filled with paint," said mason, "A koosh ball is a spiky squishy ball made of rubber." Mason helped the kids use the koosh ball like a paint brush and they splattered different colors across the canvas. According to Mason, this activity can be deeply beneficial. "You have the visual with the ball rolling down with the paint and then you have the sensory, with the colors and textures," Mason explained.
Mason and the art therapy team try to integrate creative ways of engaging different senses. "So we might use bells in our painting for the auditory stimulation, we might use essential oils in the paint for aromatherapy, we might use ice in our painting for that tactile experience too," Mason said. "So we try to just make it a multisensory experience for our kids." The art also gives Elizabeth Seton's residents the chance to express themselves. "A lot of our children are nonverbal so using the music, the art, the movement— like that is their voice," Mason concluded.
According to Simone Selover, a recreational therapist at the center, the residents also have access to a room that is truly out of this world. "We use our space voyage room for either relaxation or some sensory uplifting," Selover said. Light up tiles line the space voyage room and change to the tempo of the music.
"So right now they are going very calmly with the calming music but if you put on a high stimulating music they'll go crazy," Selover explained. The therapists change this environment depending on their resident's medical and emotional needs. Using the sensory blend of music and lighting can help the residents return to neutral if they're activated to an uncomfortable level. "If they are either desaturating with their oxygen or their heart rate is going up or they are showing other signs they are uncomfortable we might try them in a lower sensory environment to see what they prefer," she explained.
There are also interactive elements in the room. Light switches allow the kids to turn some of the illuminated tiles on and off. "By them being able to control things in this room that gives them the autonomy to make choices for themselves whereas sometimes they cannot necessarily make choices for themselves in other aspects of their lives," Selover said.
One vital aspect out of these children's control is what happens to them after they grow out of the pediatric system. When they turn twenty-one, these new young adults have no choice but to move out of the home they lived in for most of their lives. For some of them, that's Elizabeth Seton Children's Hospital. They are often sent to geriatric facilities that are not suited to their emotional and medical needs. But Elizabeth Seton is trying to change this by building the nation's first medical center specifically for young adults. In the second part of this two part series, Nicoleta sits down with the hospital's CEO, Pat Tursi, to talk about how this groundbreaking work.