Wilco - Solid Sound Festival - 2013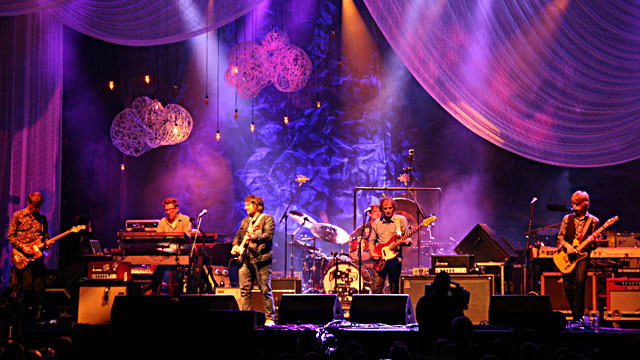 What's better than a night of Wilco under the stars? Two nights!

The band headlined both Friday and Saturday nights at their Solid Sound Festival at MASS MoCA in North Adams, MA., but the shows couldn't have been more different.

It was their first ever all-request, all-covers set on Friday night (more here) and Saturday brought a full-on rocking set for true Wilco fans. It was a sold out show under the super moon, full of deep tracks and rarities. They opened with "I Got You (At the End of the Century)" and closed with "Dreamer of My Dreams."

With this festival, the guys in Wilco are not only the headliners but the curators, and manage to create a refreshing climate of artistic community and shared appreciation of modern art and music. You can hear all it bouncing off the Supermoon and back, below.

Funding for WFUV's ongoing coverage of live concerts and festivals comes from The Agnes Varis Trust, supporting affordable access to the arts, education and healthcare.
[Audio for this show is no longer available]