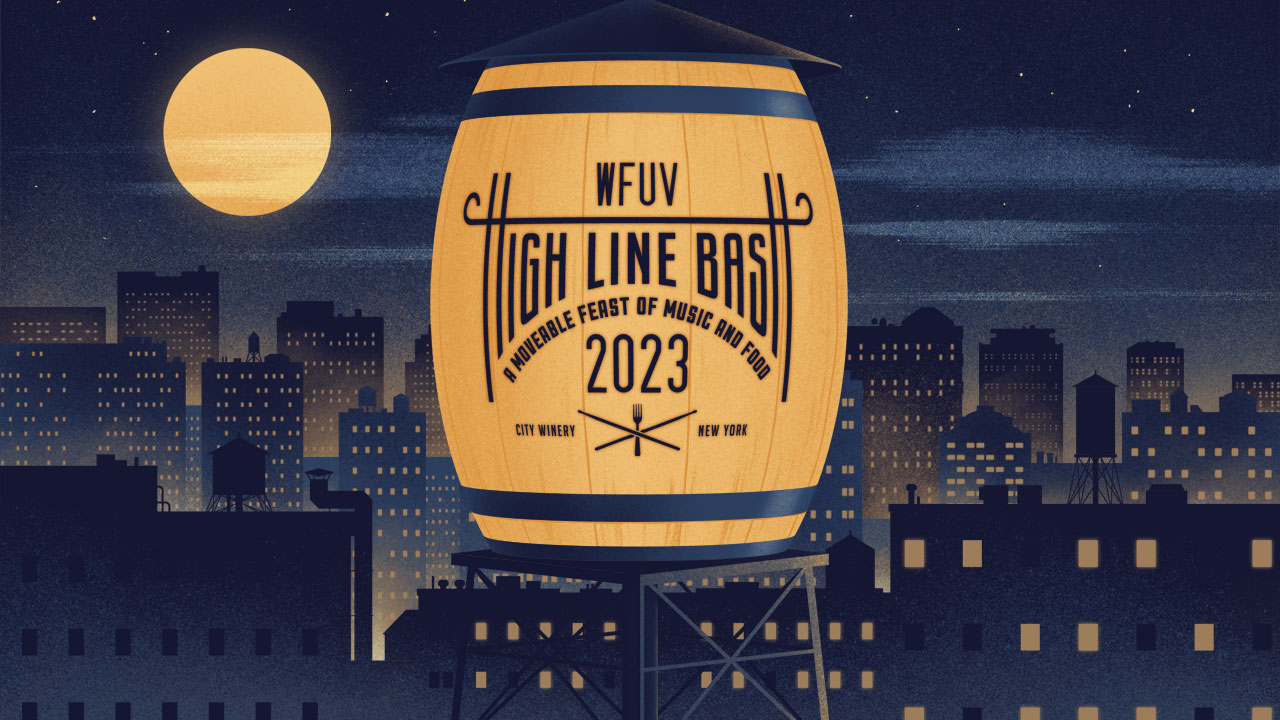 Once a year we throw a rockin' moveable feast of music and food called the High Line Bash, and ask for you to join us. Located at City Winery in New York City, it's our premier fundraising event.
Friday, May 12, 2023
6 pm VIP Reception | 7-11 pm Bash
City Winery at Pier 57
25 11th Ave, New York, NY 10011

We are excited to welcome The Hold Steady, Allison Russell, Allison Ponthier, Brandi and the Alexanders, and Sid Gold Request Room's Joe McGinty with the Superstar Piano Bar.
Exhilarating performances from these artists and bands we love — and we know you will too — as you dine on great food, toast our 75th anniversary with open bar cocktails, and sample an array of sips and treats all night long.

For more information on tickets and sponsorships, please click here.
Take a look at past events: High Line Bash history
For more information, please contact Theresa Lynch at (646) 868-4226 or tlynch@wfuv.org.