'OMAGAH!' with Guster's Ryan Miller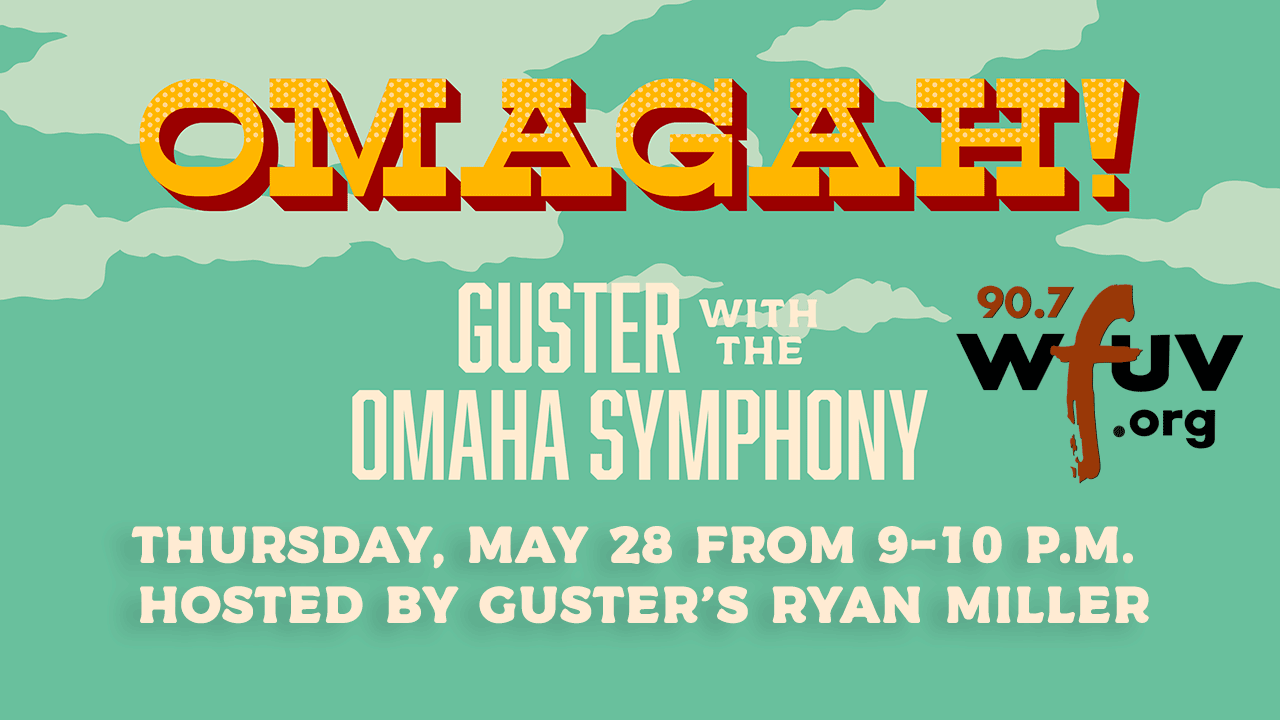 The live album OMAGAH! Guster with The Omaha Symphony features 11 career-spanning songs from the Guster's February 8, 2019 performance with The Omaha Symphony. The set includes re-imagined classics such as "Satellite" and "Fa Fa" as well as newer songs from their 2019 album, Look Alive.
Symphony performances have become destination events for Guster fans and OMAGAH! captures what the band called one of the greatest performances of their career. Guster has previously performed with The Boston Pops, Burlington Symphony, Colorado Symphony, Dallas Symphony and Portland Symphony. They were slated to perform with The Boston Pops again this month to celebrate the new album, but those concerts were canceled due to the Covid-19 pandemic.
Instead, Guster's Ryan Miller created a one-hour OMAGAH! special, recounting his first listen through the album. It's available in the player above, and we'll be sharing it with you at 9 p.m. EDT tonight on WFUV.