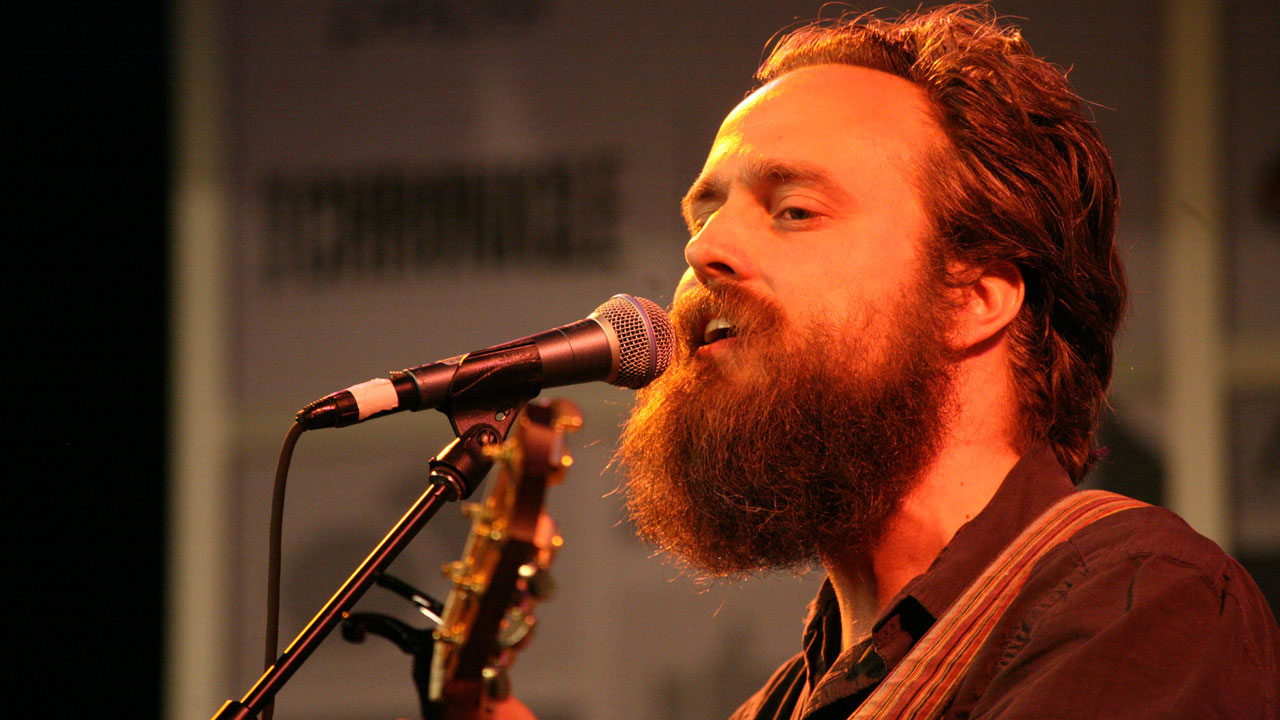 Since Sam Beam put out his first album as Iron & Wine in 2002 (The Creek Drank the Cradle), we've been glued to his soaring, beautiful songs. The years since have brought an evolution of his sound, from whisper-quiet balladeer to full-band rock-pop-jazz fusion. No matter which style you might prefer, the poetic lyrics and intricate melodies lie at the heart of a masterful body of work.

If you've never seen a live Iron & Wine show, you might be surprised by how easygoing the vibe is, especially considering the complexity of the music. Sam is as comfortable on stage as most people are in Sunday pajamas, chatting with the audience and taking requests.

That free nature is going to be the center of a unique night of collaboration for the 2013 Holiday Cheer for FUV show. He's worked with Calexico before (take a listen to their 2005 joint EP, In the Reins), who'll anchor the stage as the house band. We expect a rollicking show of back-and-forth with guests who bring their own heavy pedigrees to the party (Nick Lowe, Glen Hansard and Kathleen Edwards, to name a few).


Add to all this the fact that Sam is the father of five (count 'em, five) daughters, which just somehow makes us love him even more.
 
Here are a few Iron & Wine goodies from the FUV Vault, with some video and photo love below:

2013 Studio A session
2013 SXSW Showcase Performance
2011 Studio A session
2007 Studio A session