TAS Top Albums And Singles Of 2013 ... So Far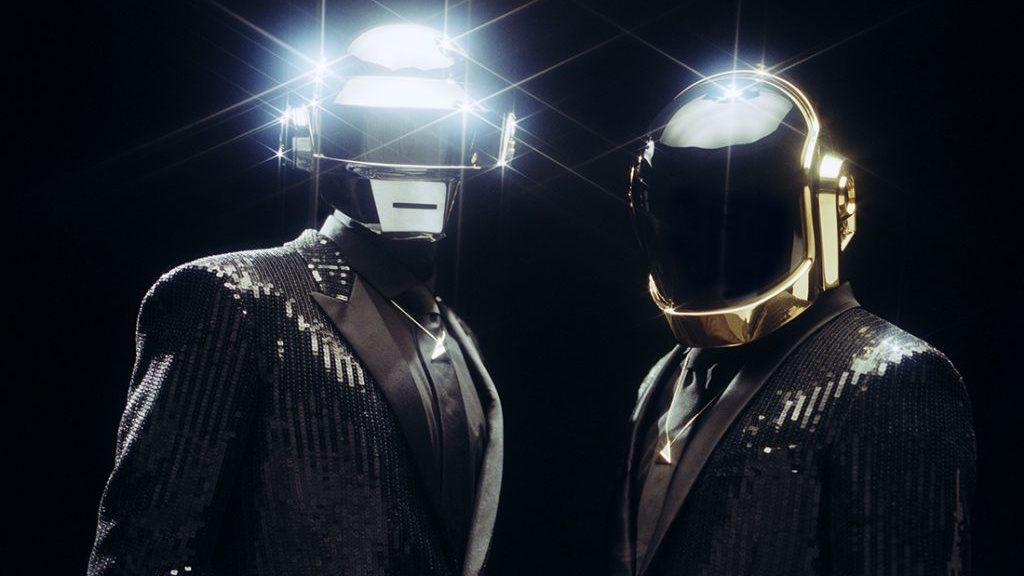 Wait, where did the last six months go?The Alternate Side staff, swimming through the .WAV files, MP3s, CDs and vinyl records that arrive daily, is slightly astonished by the abundant bounty of good music released this past winter and spring.
Our lists for faves of 2013 — so far — barely scratch the surface. But TAS has selected some notable albums and singles that came out during the first half of 2013 (Stateside or internationally), including releases from Savages, Daft Punk, Phosphorescent, Yeah Yeah Yeahs, Queens of the Stone Age, Kurt Vile, Jagwar Ma, Jon Hopkins, Laura Mvula, Waxahatchee and much more.
And yes, we have the right to change our minds once December rolls around:
Russ Borris (TAS Host and WFUV's Music Director):
Albums:
1. Black Sabbath, 13
2. Daft Punk, Random Access Memories
3. Kurt Vile, Wakin on a Pretty Daze
4. Nick Cave and The Bad Seeds, Push The Sky Away
5. Rhye, Woman
6. Savages, Silence Yourself
7. The National, Trouble Will Find Me
8. Vampire Weekend, Modern Vampires of the City

Singles:
1. Chvrches, "Recover"
2. James Blake, "Retrograde"
3. John Grant, "GMF"
4. Justin Timberlake, "Mirrors"
5. Phosphorescent, "Song For Zula"
Alisa Ali (TAS Host, FUV Live Producer and On-Air Interviewer for WFUV):
1. Portugal.The Man, Evil Friends —  This entire album is great. It's hard to pick just one song that is my favorite from it. I love it so much. There are so many different styles explored on this one album and amazingly, all the tracks flow so nicely. The band recently came to FUV's Studio A to do a session with us and they were all so nice. I had a really nice talk with John Gourley and he was just so thoughtful and present. Now that may sound like a weird thing to say — being "present" —but actually I've met a lot of people who make it obvious that they would much rather be somewhere else. Oy, don't get me started on that. But John was a pleasure to talk to. Also, I recently saw Portuga.The Man play at Bonnaroo and they invited Weird Al Yankovic up on stage to play accordion. So that makes the band pretty cool in my book.
2. Jim James, Regions of Light and Sound of God — This choice will probably not surprise anyone who knows me. I am a huge fan of this guy. I kind of think he can do no wrong. My Morning Jacket is probably one of my favorite bands and I love all of Jim James' solo work. I even think that the collaborations he does with other projects, like Preservation Hall Jazz band, Monsters of Folk, New Multitides and so on, are amazing. But this album is a great listen. I've often found myself listening to it on repeat for hours. It's definitely different from a My Morning Jacket album; people who prefer the more rocking aspect of MMJ may not be down with the solo album, but I am definitely on board with the funky soulful side of Jim James represented on this album.
3. Foals, Holy Fire — This band is amazing. I loved the album when I first got it, but my appreciation for it grew exponentially after seeing them play live (read my Governors Ball review for more on that). I love how the songs build on this album. I'm bopping my head in the first minute and then a minute later I'm in full-on dance mode. Although obviously there are tracks that get you from the first second, like "My Number".
4. Phosphorescent, Muchacho — This is a true work of art. I think this will be an album that I will still love 20 years from now. Timeless might be a good way to describe it:  I feel as though time actually stops when you are listening to it and you are somehow transported into a vacuum. Sorry to get weird on you. Maybe that doesn't make sense, but that's how I feel. Maybe I should have listed this album as my No. 1. I have a really hard time with countdowns, so don't pay too much attention to the order these albums are listed in.
5. Kurt Vile, Wakin On a Pretty Daze — I am so impressed with this album. The first thing I love about this is the spacey arrangements and I don't mean that in a psychedelic way. I mean that the songs feel roomy and comfortable like sitting outside in the shade on a summer day with a breeze blowing. It is a beautiful feeling. I love his guitarwork too. This record also has a bit of a grungy and gritty feel to it too. I'm into this album in a big way.
6. Savages, Silence Yourself — Hell yeah! Here is a go-to record for the ladies (and fellas) who wanna get rowdy and break things. It's an aggressive album and I love these bad ass British babes. They are a breath of fresh air. What a brilliant title too:  a much nicer way of saying, "Shut up" which which, by the way, is a great track on the album. It has a long intro though. I like it, but I often fast forward past it to get to the really good part.
7. Villagers, Awayland — This is a dense record. There is a lot to absorb, lyrically and musically, but it is an album that rewards multiple listens. My appreciation for this record has grown a lot since the first time I heard it. Awayland feels like a favorite novel that you want to read again and again. It's very poetic. It seems fragile at times and then there are moments where you feel like you're going down the rabbit hole.
8. Yeah Yeah Yeahs, Mosquito — I wish there were more bands out there like this. Yeah Yeah Yeahs have been consistently putting out great music for a decade now (seems crazy to think they've been around for so long, right?). I love all of their records and this one is great too, possibly their best. It's sexy, creepy and cool. This is album is genius. Also, Karen O might be the best female front-woman of this generation.
9. Bombino, Nomad — This is an amazing record. I have no idea what this guy is saying — it's sung in the Tuareg language of Tameshek — but I love it. The guitars are so funky and rockin'. This may have something to do with the fact that it was recorded with Dan Auerbach,  another guy who I think can do no wrong. This is a perfect weekend album for me and maybe you, if you get down with global beats. I think it is brilliant and I recently saw them at Bonnaroo and Celebrate Brooklyn and they blew me away. They are mesmerizing.
10. (tied) Daft Punk, Random Access Memories — This is an incredibly catchy and fun dance album. At first I was a little put off by all the guests, I thought that they were taking away from Daft Punk's electro feel, but I did a 360 turn and now fully embrace it. That "Get Lucky" song is undeniable.
MS MR, Secondhand Rapture — This is a great summer record. It's so much fun to dance to. I love frontwoman Lizzy Plapinger's voice because it sounds so earnest. She's a very versatile singer, going from commanding to sweet and suggestive, like on the track "Dark Doo Wop". I think these guys really excel on the upbeat, faster-paced songs, like "Fantasy" and "Salty Sweet". This is a pop record for indie kids.
Eric Holland (TAS Weekend Host, WFUV Presenter):

1. Palma Violets, 180
2. Yeah Yeah Yeahs, Mosquito
3. Kurt Vile, Wakin on a Pretty Daze
4. Queens of the Stone Age, Like Clockwork
5. Nick Cave and The Bad Seeds, Push the Sky Away
6. Christopher Owens, Lysandre
7. Chelsea Light Moving, Chelsea Light Moving
8. The Men, New Moon
9. Foxygen, We are the 21st Century Ambassadors of Peace & Magic
10. Guided By Voices, English Little League
Kara Manning (TAS Content Editor/Writer, On-Air Interviewer for TAS/FUV, UKNY Host):
Albums (no order):
1. Jagwar Ma, Howlin'
2. Daft Punk, Random Access Memories
3. Atoms for Peace, Amok
4. Karl Hyde, Edgeland
5. The Pastels, Slow Summits
6. Public Service Broadcasting, Inform, Educate, Entertain
7. Daughter, If You Leave
8. My Bloody Valentine, m b v
9.  Everything Everything, Arc
10 (tie). Jon Hopkins, Immunity
and Boards of Canada, Tomorrow's Harvest
Singles:
1. My Bloody Valentine, "New You"
2. Atoms for Peace, "Ingenue"
3. Temples, "Shelter Song"
4. Halves with Gemma Hayes, "Tanager Peak"
5. Samaris, "Góða tungl"
6. Daft Punk, "Get Lucky"
6. Yeah Yeah Yeahs, "Sacrilege"
7. Haim, "Falling"
8. Laura Mvula, "That's Alright"
9. The Knife, "Full of Fire"
10. (tied) Jagwar Ma, "Man I Need" or "The Throw"
Sarah Wardrop (TAS Substitute Host, FUV Assistant Program Director, FUV Music Weekend Host):
Favorite albums so far (alphabetical):
1. Generationals, Heza
2. Patty Griffin, American Kid
3. Iron and Wine, Ghost on Ghost
4. Leagues,You Belong Here
5. Erin McKeown, MANIFESTRA
6. Laura Mvula, Sing To The Moon
7. Rhye, Woman
8. The Shouting Matches, Grownass Man
9. Waxahatchee, Cerulean Salt
10. Yeah Yeah Yeahs, Mosquito
Ear candy on repeat:
1. Daft Punk, "Get Lucky"
2. Phoenix, "Trying To Be Cool"
3. Tegan and Sara, "Closer"
4. Justin Timberlake, "Suit & Tie"
Looking forward to:
1. Firehorse, Pills From Strangers
2. Neko Case, The Worse Things Get, The Harder I Fight, The Harder I Fight, The More I Love You
3. Superchunk, I Hate Music
4. The Julie Ruin, Run Fast